< Back to Offer List
Peru Cusco Pacaybamba #4 – Continental, NJ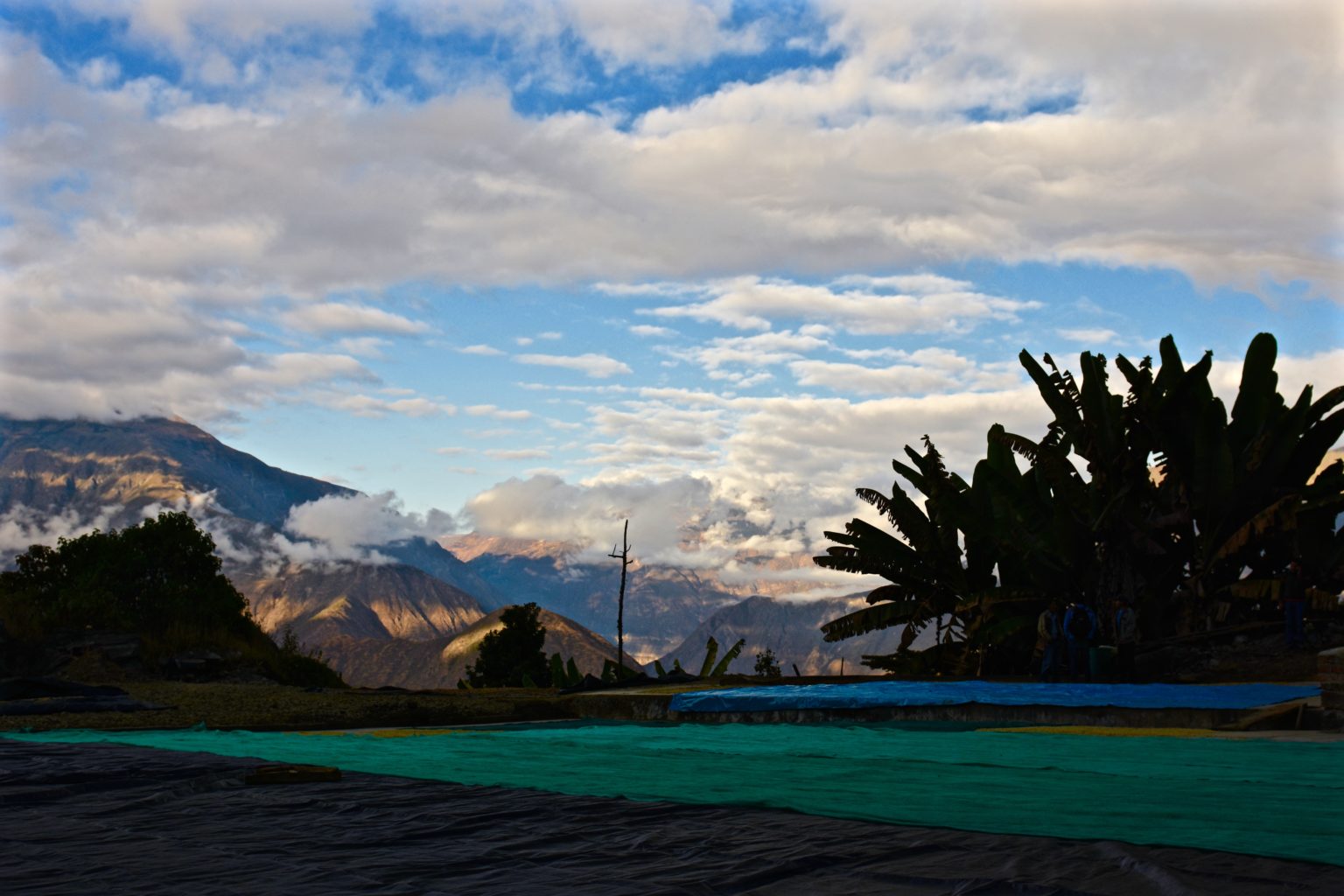 Price Breakdown*:
$4.25/lb1-2 Bags
$3.95/lb3-9 Bags
$3.85/lb10-19 Bags
$3.75/lb20+ Bags
Units 69kg
Full Unit Price: $646.50
Units Available: 34
Background
No matter which way you approach it, the ride out to the valley is a daunting one. It's 12 hours from the city of Cusco and maybe 9-10 hours from Andahuaylas. Incahuasi is right smack dab on the Cusco side of the borders of Ayacucho and Apurimac. Quillabamba is a 12+ hour drive over the Altiplano past the snow-capped peaks of Salkantay. Though the drive is grueling, the beauty is unparalleled. And the growing area is high — coffee farms begin sprouting out of the mountainsides around 1800 masl and rise to over 2200 masl. Caturra, Typica, and small patches of Bourbon cover the slopes outside the towns of San Fernando, Amaybamba, Cedrobamba, and Pacaybamba. The climate is incredibly dry, and solar radiation is as intense as anywhere we go this side of Harar.
The entrance to the valley begins with a climb from the Apurimac River into San Fernando. We usually spend our first night there and visit the centralized washing station the following day. After that, we climb to over 4,000 masl before dropping into the Pacaybamba Valley, which lies within the larger Incahuasi Valley towards Ayacucho. Pacaybamba is like a town from the old west. Horses and mules are tied up in front of buildings. Tumbleweeds scuttle across the dirt road, the only road. Cold beer does not exist. Unless you know Guayo, that is — the only guy in town with refrigeration.
The coffees happen to be exquisite here. Pacaybamba has all of the altitude and enough shade to make for a very special growing environment. Most of the coffee from this zone is processed manually at the centralized mill in town. The process is clean and simple. Raised beds were introduced this year for a more gentle drying stage. The results have been delicious.
LotPacaybamba #4
RegionIncahuasi, La Convención, Cusco
Elevation1800-2200 MASL
VarietalsTypica, Caturra, Bourbon, Pache
ProcessingWashed, dried on raised beds
Cupping Notes
Dried cranberry and wildflower honey aromatics. Blackberry and sweet cola character set the tone up front in the cup, with darker honey and golden raisin becoming more apparent as it cools. The mouthfeel and flavor are laden with crème fraîche.