We've talked a lot about how the now-notorious global logistics slowdowns and cost increases are affecting us and our partners throughout producing countries and the green coffee supply side, but we wanted to find out the impacts of these delays and cost increases in roasteries and cafes. To find out, we checked in with a varied slate of roaster partners in different regions and of different sizes to see how the global logistics situation is affecting their business, operations, and costs. 
Flexibility
One impact that's been felt broadly is the increased need for flexibility, a lack of a "new normal" and more of a sense that agility will continue to be a priority for successful roasters—in other words, plan ahead but expect the plans to shift continuously as needed. 
"It's been chaotic for absolutely everyone," says Laura Perry of Canada-based subscription coffee company Luna Coffee. "No matter how small or large of a roaster, importer, exporter or producer you are, this year has shown us how delicate of a dance global shipping really is."  
As Max Gonzalez, owner of Amaya Coffee in Houston, TX, puts it "operating through the pandemic has been like yoga—it requires flexibility and a lot of deep breaths." 
"Our operations and plans have had to evolve continually due to the last year of logistics backups," says Thomas Warmath of Utah-based La Barba Coffee. "We aim to offer coffees seasonally and have had to shift those seasons back a couple months as containers have all been delayed and then further delayed. I worried that receiving our Central American, Ethiopian, and Kenyan arrivals so late would interfere with booking the coffees we typically expect to be roasting during the winter from places like South America and Rwanda, but we've been able to move through our position quickly enough to feel confident about these next bookings." The key is staying flexible while staying prepared. 
Increased Costs
Almost universally, costs are up. The United States Consumer Price Index rose 6.2 percent over the last year, with .9 percent of those increases in the month of October alone with the largest increase being in energy costs—a cost that affects everyone, but decisively affects the transport of coffee. While it might seem straightforward, the increases in costs hit differently on different roaster needs—while everyone is feeling them, the ways they're affecting different roasters are complex. 
For Gonzalez of Amaya, this has been the single biggest challenge presented by the global logistics crisis, in addition to delays. "The biggest issues we've had with the supply chain have been with increased lead times and increased pricing across all costs of goods sold. Our geographic location near Port of Houston has helped, but we still have to adapt and plan accordingly to future delays, minimized access to volumes, and increased pricing (the current Colombian coffee situation comes to mind)." 
Jose Lepe, Director of Sourcing and Quality Control at Sightglass in San Francisco, CA, brought up the point that as port slowdowns are hitting West Coast ports hardest, "the increase in the cost of transit also makes it cost-prohibitive to move coffees from the East Coast when we do find something that fits our needs." So to get fresh coffee from less backed-up East Coast ports to SF, they have to spend much more money. 
"We've seen significant rises in freight costs paired with major delays at terminals," says Warmath of La Barba. While these impacts hit cash flow harder than they'd prefer, "it seems to be the world we live in now, and we're trying to start perceiving those as normal costs rather than short term or temporary interruptions. We'll definitely be thrilled if or when the logistics strains level out or even settle back down to what they once were."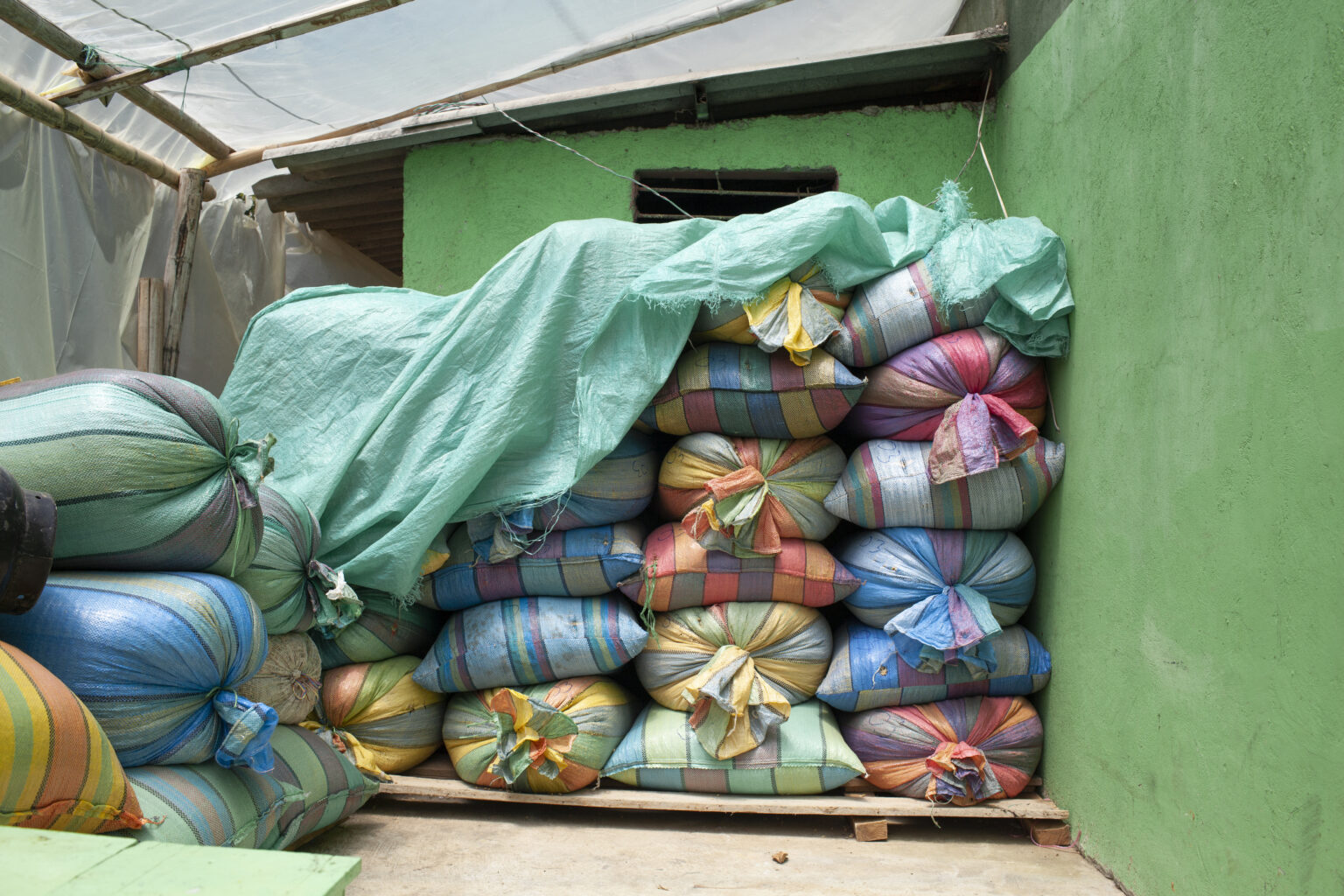 Delays & Unpredictable Supply
For Charlie Gundlach of Color Coffee in Colorado, freight delays have caused them to increase their in-house green inventory, something we've heard echoed by a lot of folks we talked to. "Overall, we've avoided anything major and crushing—we've planned well and with the help and hard work of the Red Fox team, we've been spared major obstacles" he told us. "That being said, we learned the hard way this summer when we had to drive out to the freight terminal two hours away in Grand Junction, Colorado." One of those times, Glenwood Canyon was closed due to mudslides and the team had to take an extra hour managing a dirt road with no guard rails. "It's kind of like a scaled down version of driving from Calca to the Yanatile Valley in Cusco," he said. They're now picking up orders when feasible and otherwise avoiding freight in-state to avoid extra fees and delay risk.  
In Oakland, CA, Timeless Coffee Operations Manager Sam Fugate has seen some unpredictability on the supply side, which he told me about using the example of decaf. "It wasn't until about six months ago that I started to feel the logistics and supply difficulties at our level, but it ramped up really fast after that. For example, finding decaf has been oddly difficult—once businesses were in survival mode they weren't spending the money to decaffeinate coffee. We had a decent backstock, but once we ran through that we were pinballing from one decaf to the other, getting whatever was available." Fugate says supply became so unpredictable he started planning a longer decaf position. "I didn't get to choose which one I was excited about, it was more like, you have some in stock, cool, how many bags, I'll take it." 
Justin Dedini of Roseline Coffee in Portland told us that while long-term flexible planning and great communication from supply partners have taken the worst of the sting out of the situation thus far, the most frustrating delays have been at port. "The lack of transparency around how long it's going to take to unload and strip in a container has been maddening. I understand these things are taking a long time, but the lack of communication is really challenging." 
Despite great planning and organization, Lepe of Sightglass called this the year of unreliable ETAs. "Based on how our release schedule works, several coffees have had to be delayed at least eight weeks due to issues along the supply chain. When we're in a pinch, it's also been challenging for us to find spot lots that are usually quite abundant." 
Larger companies who handle a wide segment of the coffee supply chain are no exception, as Coffee Sourcing and Relationship Manager of Blue Bottle Coffee Shaun Puklavetz tells us. "We've been impacted pretty significantly by delays. We've seen really critical deliveries arrive up to three months after we'd expected. Delays seem to run the length of the entire supply chain. Coffees have struggled to find a shipping container at origin, sat on a boat for weeks upon arrival, struggled to get picked up from the shipyard, and sat in our third-party logistics partners' spaces for weeks waiting to be stripped and logged into their system." Like all the companies we spoke with, they've adapted and remained agile, rescheduling releases where needed and covering gaps with spot purchases. 
Smaller Selections & Shortages
On top of the decaf example, Fugate of Timeless pointed to the Red Fox offer sheet as a great indicator of the leaner, more curated spot selections green coffee suppliers are favoring—a factor that's definitely changed the way he thinks of supplying his menu. "I was showing our head roaster Josef what the Red Fox offer sheets look like now compared to a year ago, and that was the most startling moment for me, where I was used to scrolling through pages and pages of offerings and now seeing ten coffees." He contrasted to 2017 where he would come into the Red Fox office and cup a table full of options, choosing his favorite. "There's been moments when I reached out and said 'hey I need something in this range', my rep suggested something, and I said 'great, I'll take it'. No samples, no tasting, just committed to it." For Fugate, trust is key to this arrangement. 
While Lepe of Sightglass noted the same spot coffee supply limitations, he sees them as a positive sign overall, even though they're hard to navigate. "It seems that many other roasters and importers brought in less coffee this past year and demand has outpaced projections. I've never seen spot positions so depleted across the board," says Lepe. "Overall, I think this is a positive sign of the specialty industry weathering the challenges of the past year and folks returning to some of the routines that we put on hold."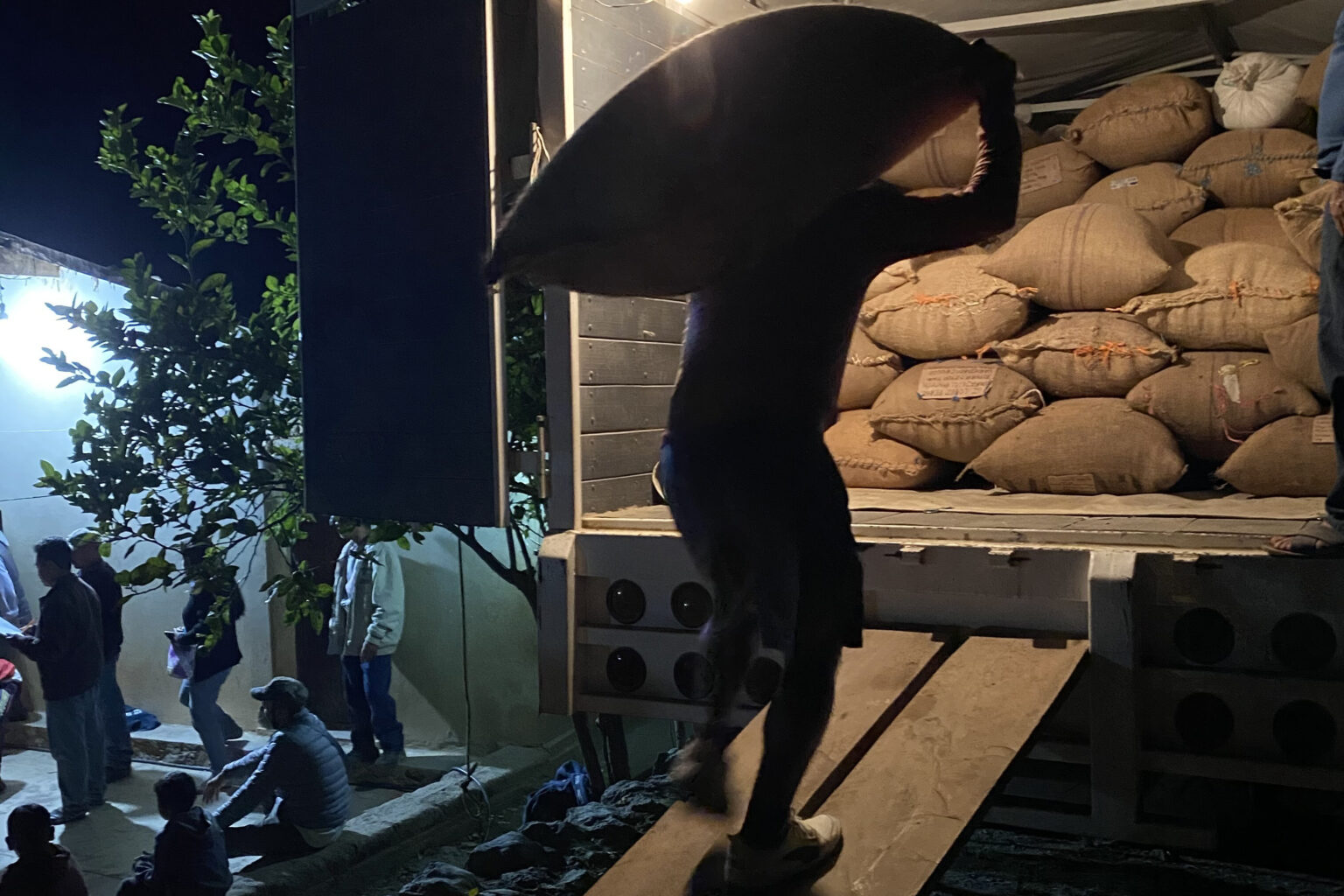 Operations Adjustments
I asked each roaster partner what adjustments they'd had to make to their operations to accommodate the changes in the outside world, and a lot of answers involved carrying longer positions, making faster commitments on offerings, and pulling from different warehouses. And, of course, the aforementioned flexibility. 
As Dr Lee Knuttila of Ontario-based Quietly Coffee told us, "the timetable and cost of things has certainly changed over the last year. I like to partner with the same coffee producers year-to-year and harvest-to-harvest but due to labor shortages, port delays, shipping interruptions and numerous other logistical disruptions, my calendar has certainly shifted." To stay ahead, he's casting a wide net and bringing in coffees early from multiple regions. "It means sitting on my stock at headquarters but I don't want to try to add additional levels of stress and strain all my already tense producer network."
Gundlach of Color highlighted forward booking, warehouse flexibility, and a host of other operational adaptations. They usually pull from West Coast warehouses whose partner ports are now notoriously backlogged, so "as a precautionary move, this fall we're bringing in more coffee from the early Peruvian arrivals from Continental on the East Coast." He also contracted more Mexico bulk lots than usual to help tide them over to the end of the year when Peru makes it to Colorado and stocked up on Ethiopia to make sure they have enough to get through to when we land the fresh crop in the spring. Generally, they're stocking as much green on hand as their space allows, which has forced them to get creative with how they use their space, and production-wise, they've added more Sunday roast days to compensate for the slower UPS/Fedex shipping times. "If we can't get our coffee to the rest of our state (due to Fedex/UPS slowdows) in one business day, then we've got to bump the ship day up to compensate for it." 
Roseline's Dedini has adjusted by increasing forward booked volume and focusing on communication. "We currently forward book about 90% of our green coffee needs for the year. Under normal circumstances I would try to book enough to have one to two months worth of green coffee on hand by the time my forward contract is set to arrive." Given the current climate, he's adjusted projections to have four to six months in the green room by the time contracts are due to arrive. To do this right, he says utilizing reporting in Cropster and Quickbooks has been crucial to making accurate projections. "We've also been initiating more communication with our importing and shipping partners to receive the most up to date timelines. Communication is key." 
For Warmath and La Barba, the main operational change aside from holding a longer inventory in their warehouse is "to pay for time-critical freight in order to give our pallets the best chance at making it from the consolidation warehouses to us in a reasonable amount of time," he told us. "Where we used to aim for a one month inventory turn over, we're now keeping two to three months of green coffee on hand in order to be able to cope with freight delays, particularly with the holidays coming up." They're also thinking further ahead since they don't know what container delays will look like into 2022. 
On the other side of the spectrum, some customers have had to move away from forward booking due to unpredictability, even though forward booking is more in line with their values and generally more cost effective. "We leaned a little heavier into landed spots than in years past," says Perry of Luna. "I'm not used to doing this, but it was important to stay honest with the realities of logistics this year and not have too long of a position for forwards, while balancing the reality that we still want folks we buy from annually to know they can count on us despite all the volatility."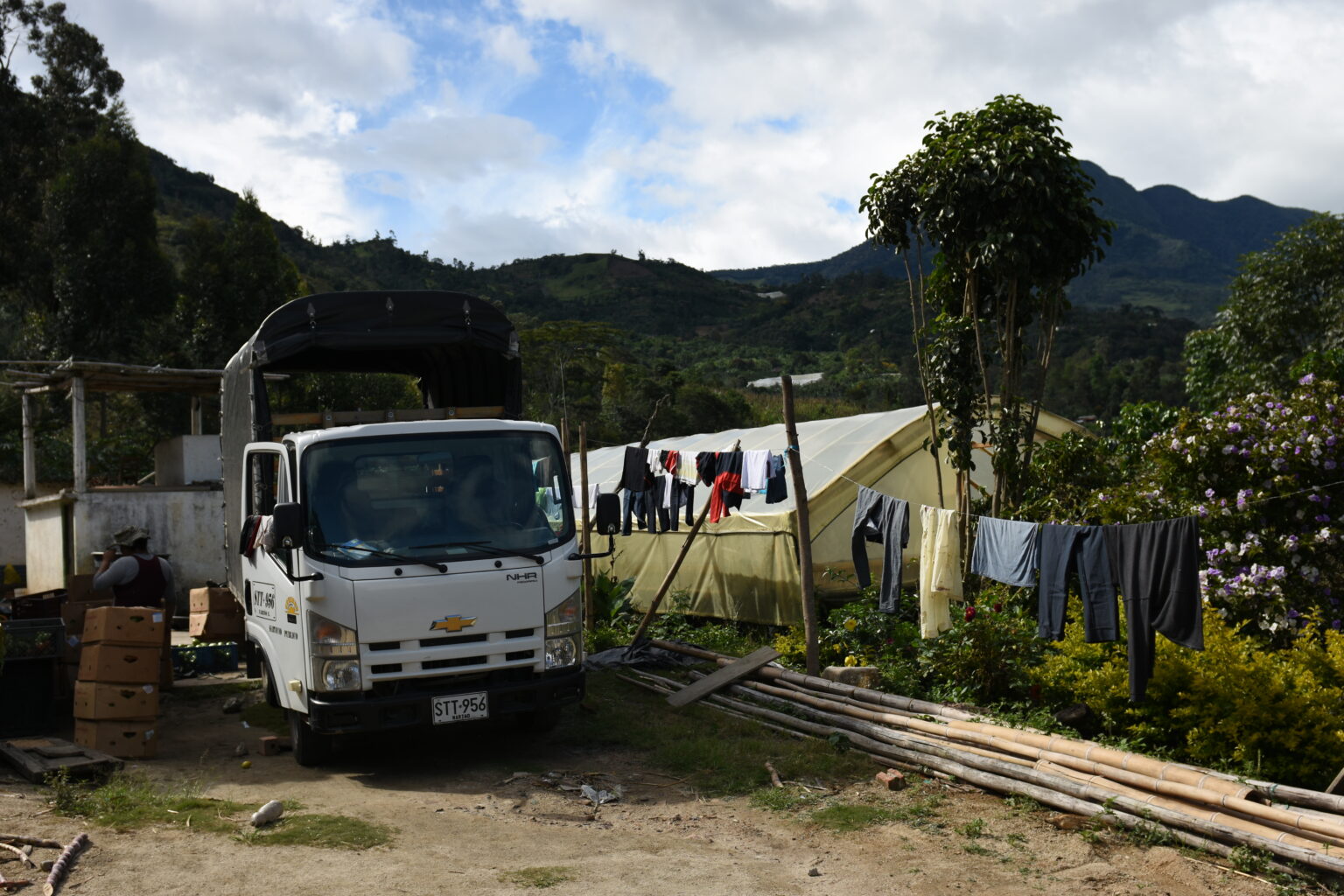 Silver Linings & Takeaways
One thing roasters listed as a silver lining was quality, both of coffee and of relationships. 
"From a quality standpoint, we've had a lot to celebrate this year," Puklavetz told us. "Coffees are often hitting our menu almost immediately upon arrival." He added that "while it's never fun chasing down coffees to fill gaps, we've had the opportunity to bring in coffees from producers we really admire and hope to continue working with. Having trusted import partners like Red Fox has really allowed us not to compromise, even when we're in a pinch."
Gundlach was also bullish on quality. "Other than the logistical headaches, I'm proud to say the coffee is tasting better than ever on the whole. So stoked on our green coffee quality and our roasting. There's a lot of great coffee to share with our customers and I'm proud of it."
Another silver lining was the lessons learned. Lots of roasters we talked to shared takeaways that have helped them keep planning and maximizing flexibility. 
"We've learned a lot about managing risk over the last two years," says Puklavetz. "We experienced huge shifts in demand in 2020 due to cafe closures and spiking online sales. This year we're dealing with major slowdowns on the supply side. There's no new golden rule in terms of how we're looking at our sourcing strategy, but it's brought a lot of little things to the surface. We've learned a lot about how we schedule our logistics, where we can use coffees interchangeably, and when it's important to take a 'just in case' vs. a 'just in time' strategy."
"Green coffee is your most important asset as a roaster," Dedini advises. "New buildouts, machines and packaging are cool, but having coffee to sell is even cooler." He added that forward booking is a roaster's best friend. "Get in tune with your harvest calendars. Take a look at your consumption rates for the past two weeks and three months to determine how much coffee to book forward. If you can, book enough to cover a four to six month delay, at least until these logistical challenges simmer down. Forward booking also gives you the first pick of the best quality lots." Lastly, he says, roasters are all facing the same challenges and can learn a lot with open lines of communication. "We've had a great time the past year swapping coffees, sharing information, selling green to others roasters when they are in a pinch and buying green from other roasters when we are in a pinch. Most people love to help out if you just ask!"
The Main Takeaway: Roasters are Amazing
What we're sure of is this: roasters are doing a fantastic job handling a truly unprecedented collection of challenges. Their coffees are tasting better than ever, and they're agile, adapting to the changing conditions and creating positive communal experiences for their customers no matter how complex it gets to do so. Within the delicate balance of planning and flexibility, there are a lot of lessons we're learning as an industry and a community that will continue to make us all stronger no matter how things change.