My work, this particular life, has afforded many memories over the past 15 years. Many beautiful inspiring memories and a handful of frustrating moments as well. I'll never forget sitting in the Addis Hilton Lobby during the winter of 2008, having just come back from my what-had-become-routine visits to the Wondo Group's washings stations in Gedeo and Sidamo. I was amped after seeing the cherry quality coming into the mill and the separation in the warehouse. Dreams of the coming month's perfume-y, floral cupping tables were already becoming fodder for my dreams.  
And then it all came crumbling down. Eleni Gebre wanted to meet to discuss this plan for an exchange she had been pitching feverishly to the government. All grains were to be traded, in the hopes of raising the country's commodity based revenue. More dollars coming in. And it appeared as if she had accomplished her goal of adding coffee to that list of grains. She was on the verge of turning our trading landscape on its head. As could be imagined, I was beginning to lose my cool as she waved a Stumptown printout of the current "Moplaco Yirgacheffe Grade 2" offering in my face. Apparently we were already happy participants of her greater scheme. At least that was her ploy.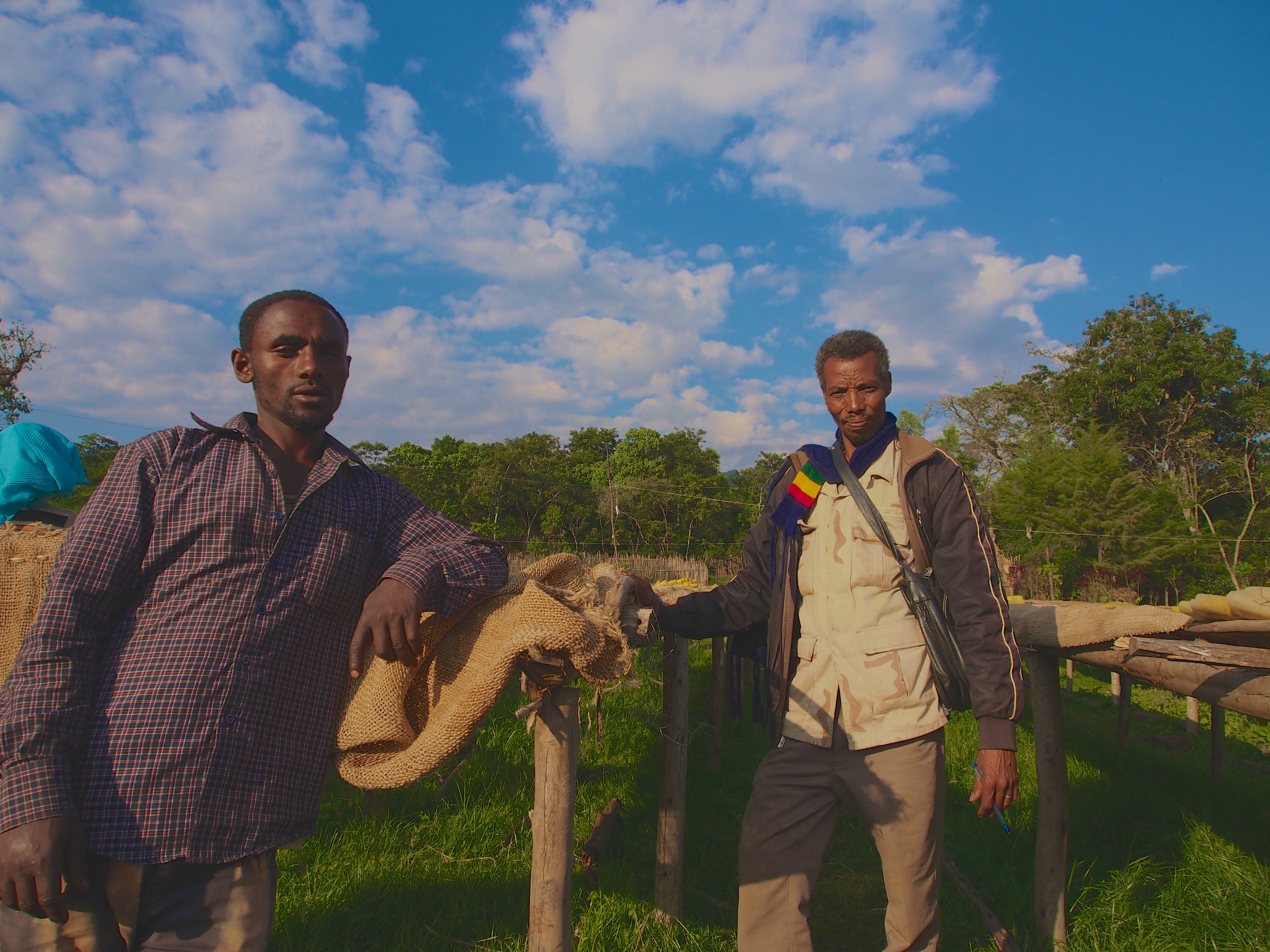 Luckily for us, my old pal Chris Jordan, in the early stages of shaping Technoserve's grand vision for Western Ethiopia at that very moment, was sitting with us as well. Technoserve (TNS) was in its second year marketing the coffee to the world, and essentially counted only Starbucks and Peet's as its specialty customers. They wanted to involve the higher-end roasting companies at the time and we, Stumptown, were to be the first participants. Outside of Limu G2's, which comprised all of Western Ethiopia's washed coffees south of Lekempti, there wasn't much diversity in what one could do buying clean coffee out there. Traceability? Building viable business structure within coops and community? Both laughable. Technoserve changed that game over the course of the following  two years. We immediately made our way west and found ourselves in Agaro. We had the combination to the vault all to ourselves. We started bringing in Yukro, Nano Challa, and Duromina lots in 2009. They blew our minds. They made us forget about lost relationships in Yirgacheffe. These coffees were absolutely wild and unique.  
TNS put simple business models in place, systems that empowered people and communities in areas that were washing coffee, and controlling their own destiny, for the first time ever. Farmers were no longer left that the will of the intermediaries roaming the countryside offering a price of the day. They were able to connect to the market directly. There have been many success stories, though none greater than Duromina. This particular cooperative has grown and invested better than rest. Their volume has increased, as has their coffee quality. As leadership within TNS has changed, we've spent the past few years poking around for that diamond in the rough; that lot with intoxicatingly floral aromatics that smells like some amalgam of honeysuckle, freshly grated ginger, and ripe mango. The very best lots from Agaro have such a saturated combination of cane sugar sweetness and meyer lemon/white grape that they used to remind us of drinking limonanda con panela in Colombia. Even reminiscent of watermelon juice as well. They're just that refreshing. Well, we finally found it folks. This season's one and only Duromina offering is an absolute beauty. It's perfectly clean. It's bright without an edge. It's succulently sweet. The arrival came in hot at 90 points.