In a lot of ways, we consider Red Fox to be a 'South America first' kind of sourcing business. We've spent a good deal of time and energy in Colombia, Peru, Ecuador, and Bolivia working to shape the supply chain from the bottom up, building projects and relationships that reflect the efforts of many people from farm to roastery. But we've been having interesting conversations lately, both in the den in Berkeley and out in roasteries, cafes, and at origin, about the evolution of Red Fox's place in the market, about how our customers see us and how we see ourselves, and it has my mind spinning at new velocities.
These days we're hearing from a lot of customers that they can't wait for our Ethiopian and Kenyan coffees to start shipping. We love those origins and we take pride in sourcing the best lots from each country that we can find. We love seeing our customers take home prizes and accolades at competitions with those lots. And I mean, come on, those sweetly perfumed and floral Ethiopian coffees are pretty near every coffee pro's favorite, and if they're not it's because the mega-demonstrative Kenya profile edges them out. I'm not saying I don't live in the Ethiopia camp. I very much do. And Ethiopia may eventually become our top origin at Red Fox. It could even happen this year, so look out, Peru.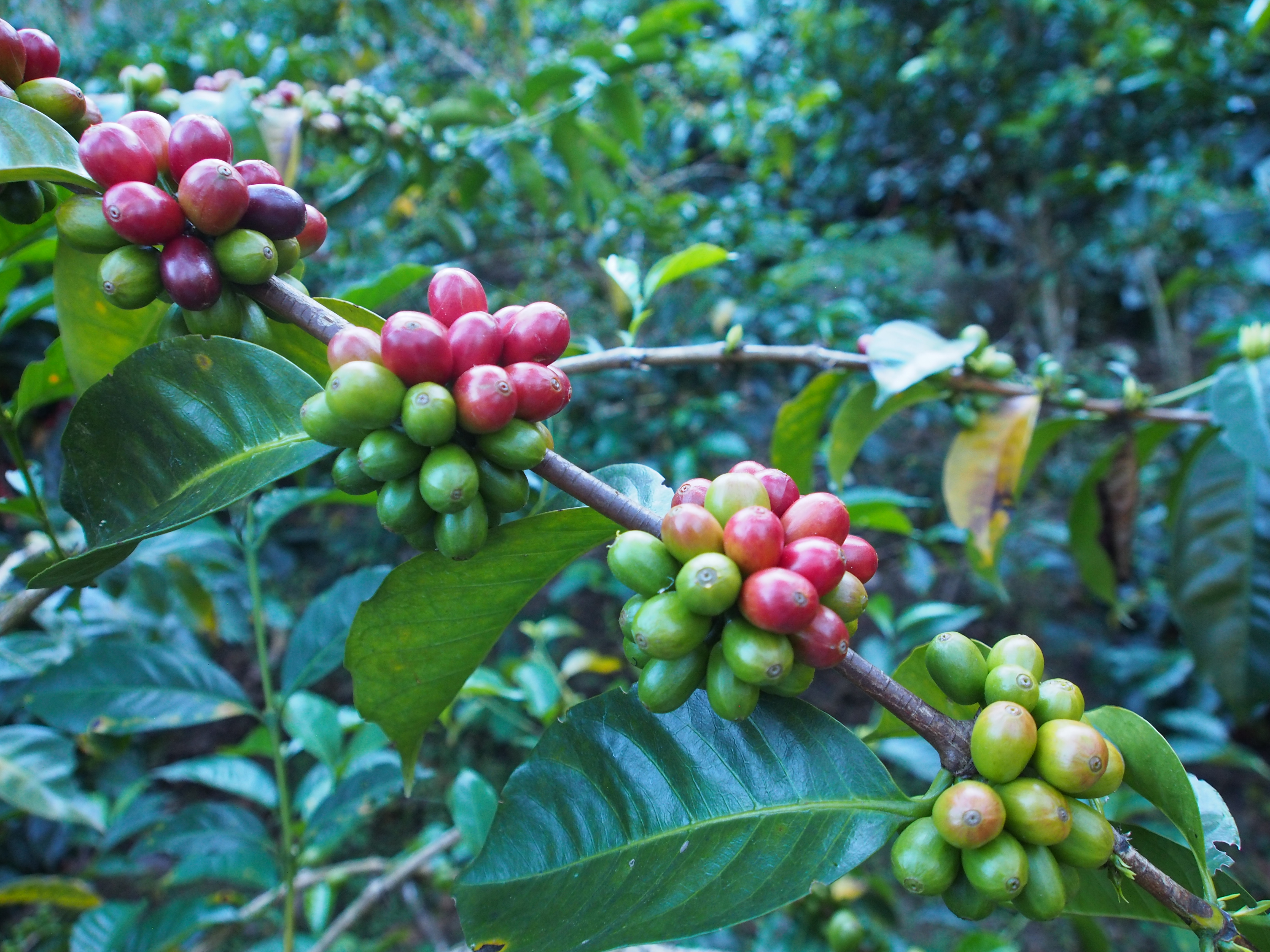 But wait, there's still Colombia. For Red Fox, Colombia has been the foundation on which we've been able to stand to deliver our message to the specialty roasting community in the US, Japan, Canada, Europe, and beyond. It's where my longest-standing coffee buying relationships are found, perched all along the slopes of the Nevado de Huila, stretching across the border of Cauca and Huila. They're found due south of there, too, at the peaks around La Union, San Lorenzo, and Taminango in Northern Narino. Some of our newest relationships — and our first foray into organizing an inaugural Red Fox producers group a.k.a. Grupo Asociativo Zorro Rojo — are found right in between, along the ridge at the southern edge of Huila.
Colombia is both our old faithful and our ever-evolving partner. Colombia is never stagnant and it's always competitive — competition that's interesting and dynamic in a way that we rarely encounter elsewhere. No other coffee-producing country offers the range and diversity of flavor that we find in Colombia. And we love all of this. We thrive on it and on the opportunity to be part of a community that pushes us to continue to evolve.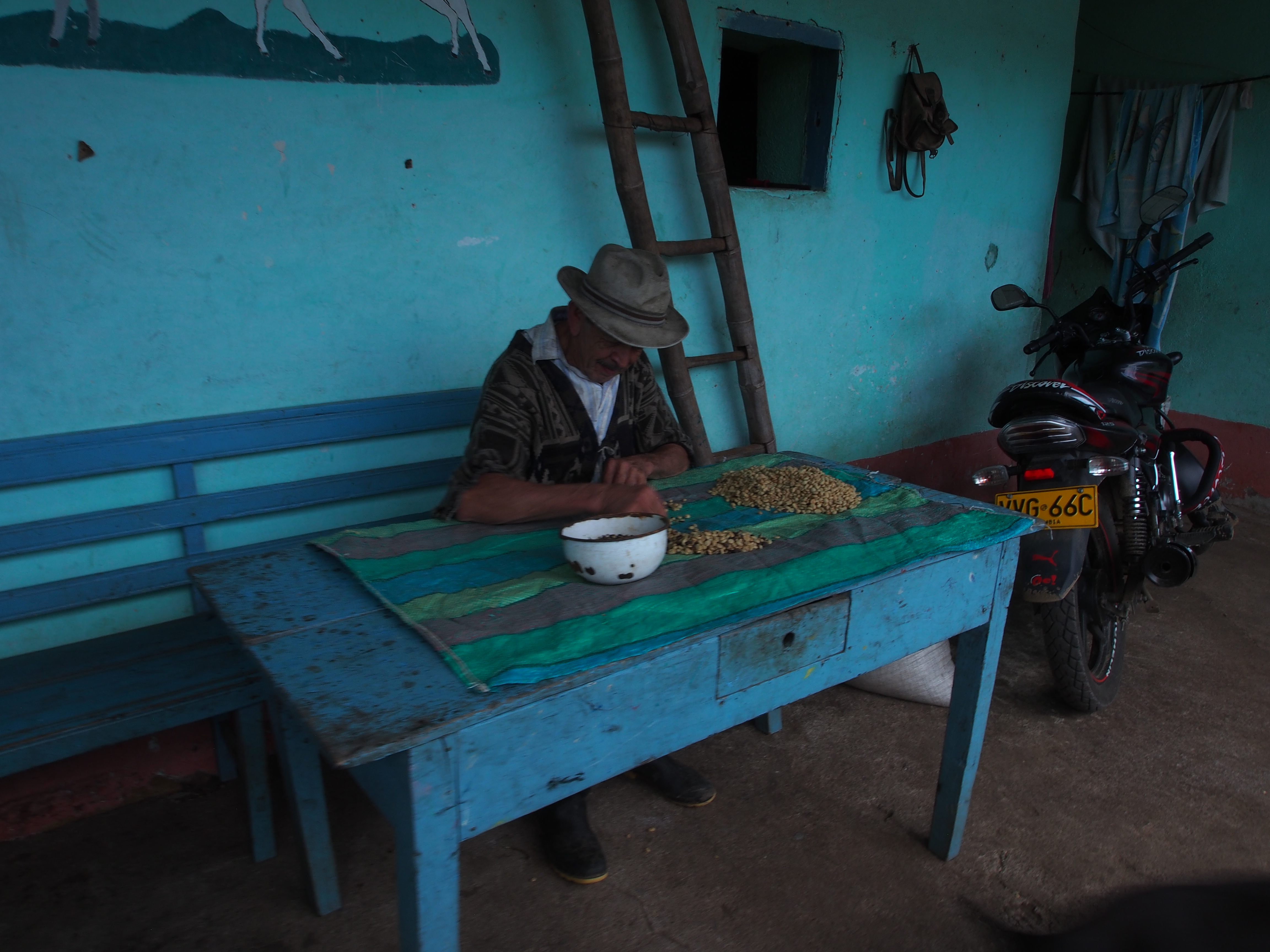 We purchase and ship Colombian coffees continually throughout both harvest seasons, beginning in summer and ending right about now, so that fresh coffees are on offer from Red Fox virtually all year long. Here's the breakdown of what's been happening with our projects in Cauca, Narino, and Huila and what to expect in the weeks ahead:
INZA (CAUCA)
I've spent a good bit of the past decade of my coffee sourcing life in Pedregal de Inza, Cauca. I first started collaborating with the Asorcafe group here in 2006, and my relationship with these farmers has been nothing short of a thorough education in coffee buying. A few of these folks have become the examples I reference all over the world, not only as models for how to produce quality coffee, but for how to turn a small farm into a sustainable business as well. In so many ways the coffee producers of Inza were my inspiration and motivation for creating Red Fox.
Inza is a municipality that straddles the border of Huila and Cauca. On clear days, you can see straight up to the Nevado de Huila. It's a few hours drive from both Popayan and La Plata in either direction, but it's not easily accessible. The famous Paez river runs east through the valley below, connecting Cauca and Huila. Elevation is phenomenal here, with very little coffee grown below 1750 masl and great portion of it growing at 1900 masl and above. Caturra has held strong as the variety of choice, with a surprising amount of Bourbon and Typica also found in the area. Castillo and Colombia are found in small doses, but are not major players in the varietal landscape of the region.
The current season is now finishing up and it has been an exceptional one. We work very closely with a group of 66 farmer-members within Asorcafe. These are the folks who have shown their commitment to quality year in and year out, and are putting out the best lots in the region. This year is as vibrant as ever. Our first lots from the second harvest are now clear on both coasts, with reinforcements shipping in the coming weeks. These late season lots are truly special.
NORTHERN NARINO
Narino, La Union specifically, is home to our second oldest project in Colombia. I first started buying coffee from a small handful of these producers in 2007. Taminango was our focus at the time, and we've been able to secure some exceptional coffee from them again this year. Taminango has elevations ranging from 1650 to 2100 masl and perfectly dry harvest conditions, a rarity for Colombia. Caturra and Castillo are the varieties of choice in the area. This group has 44 farmer-members, making it the smallest association we work with in Colombia. We have roughly a dozen small lots clear at the Annex now. They're truly gorgeous. Think meyer lemon, white nectarine, brown sugar and raw honey.
This past fall, we held our first ever Red Fox quality competition in conjunction with SENA, a rural development agency doing great things in Colombia, Banexport, our export partner in Colombia, and FUDAM, the 100-member producer association based in La Union. The idea behind the event was to find and reward the top lots of the season, and it turned out to be a great success. Additionally, and of equal importance, the event was used as a discovery tool. We had our eyes on some of the producing areas deep within the valleys of Northern Narino that have yet to be given their own identity in the marketplace. Coffees from these areas are most often purchased by coyotes (local intermediaries), taken to a larger town center, and blended off with dozens of other lots. Some of the lots that were entered in the competition from these areas were the best coffees we cupped from Narino all year. The wheels are in motion for development here in the coming season, so stay tuned for more. In the meantime, gobble up the remaining Pedro Gamboa and San Lorenzo lots in Continental — both of which are top lots from the competition.
PITALITO (HUILA)
Last but not least, we took a major step forward in origin development this year, establishing our very first producers association, Grupo Asociativo Zorro Rojo in Huila, in conjunction with our export partner, Banexport. Claudia Milena Samboni is leading the group, which includes several dozen producers with farms along the ridge and accompanying valleys at the southernmost edge of the Huila Department. The coffees are eccentric in their display of ripe red fruits, saturated sweetness, and substantial mouthfeel. They are a great compliment to the the Inza and Northern Narino profiles. Varieties in this zone run the entire gamut from Caturra and Typica to Bourbon, Castillo, Colombia and beyond. It's a veritable Colombian coffee nursery down there. We have beautiful coffee available on both coasts, as the year-one harvest comes to a close.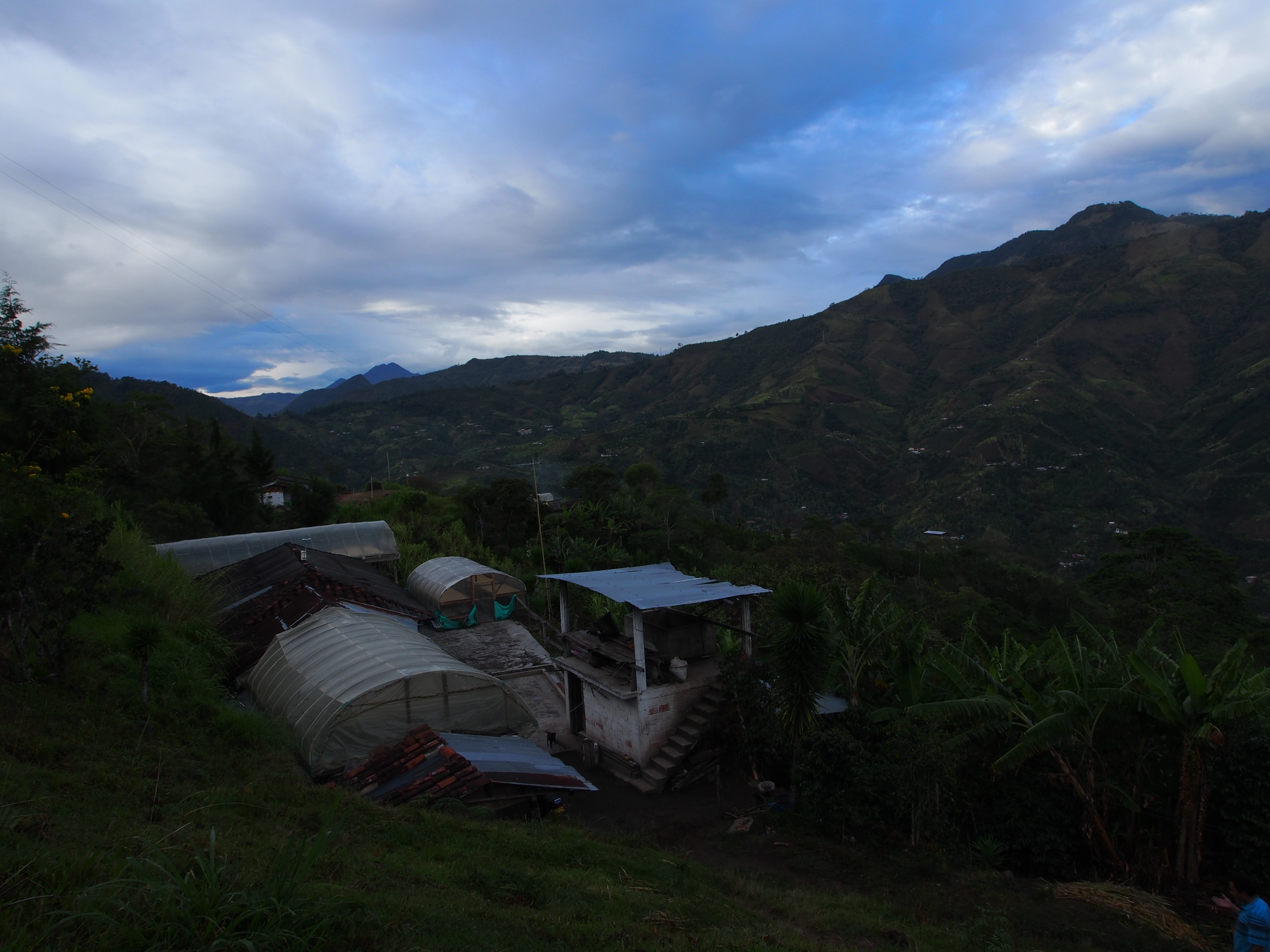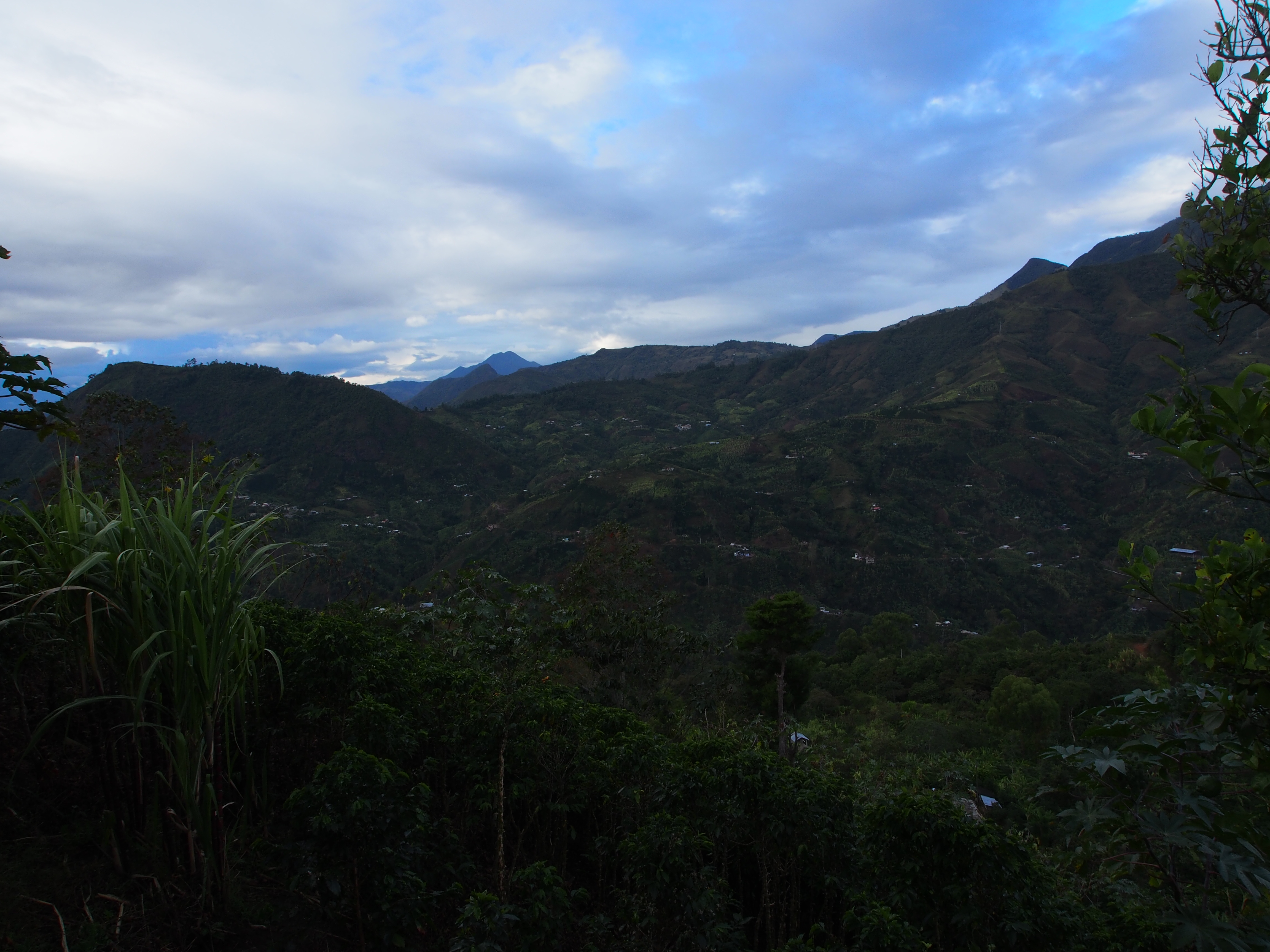 Cheers,
Aleco