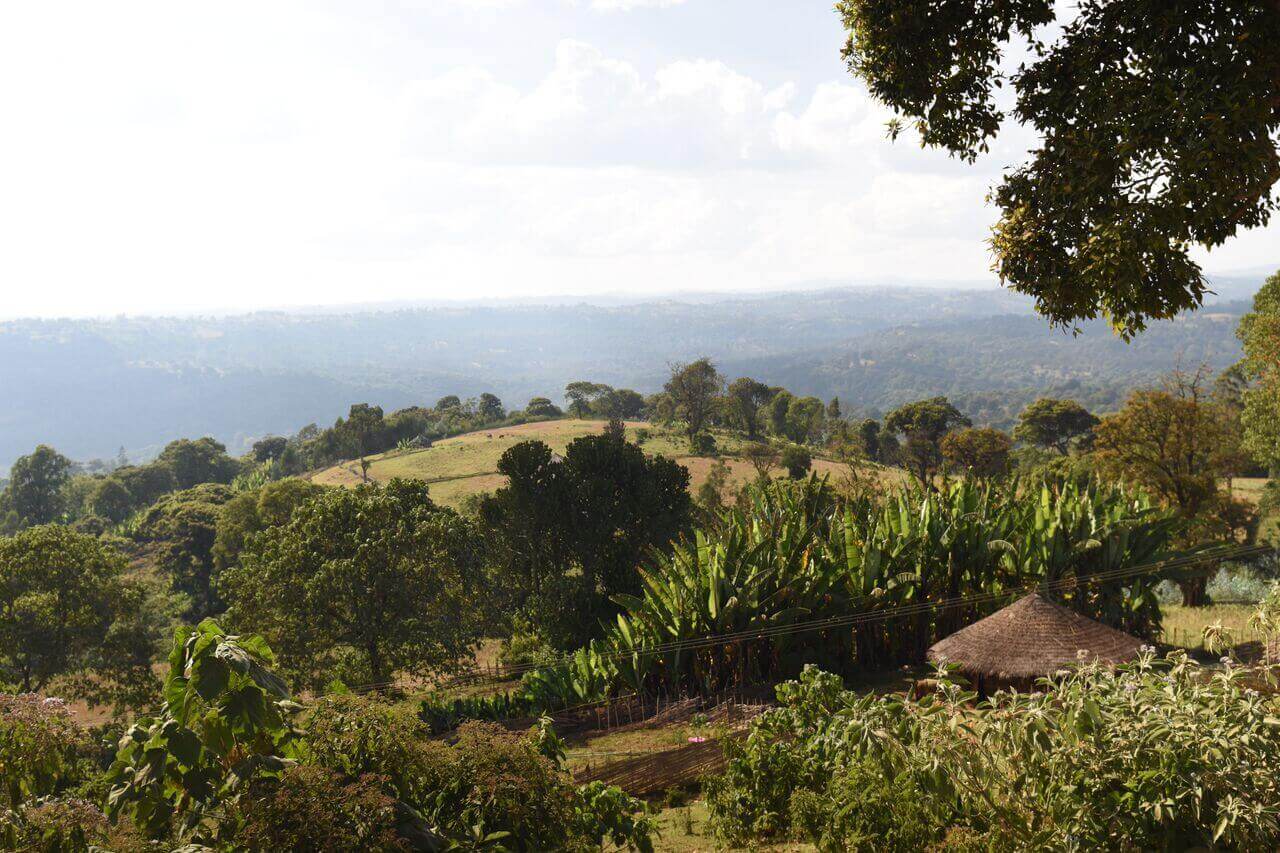 It's good, gang. It's really, really good. I've spent the majority of the past two weeks in Addis, walking warehouses and cupping through table after table of gorgeous coffees. The South is indisputably brilliant this season. The West has shown an eclectic array of profiles with some very unique character. Weather has impacted Harar dramatically this season, but the coffee quality is fantastic. And we are hard at work, paring our selections down several times over to make sure we're working with the very best coffees Ethiopia has to offer.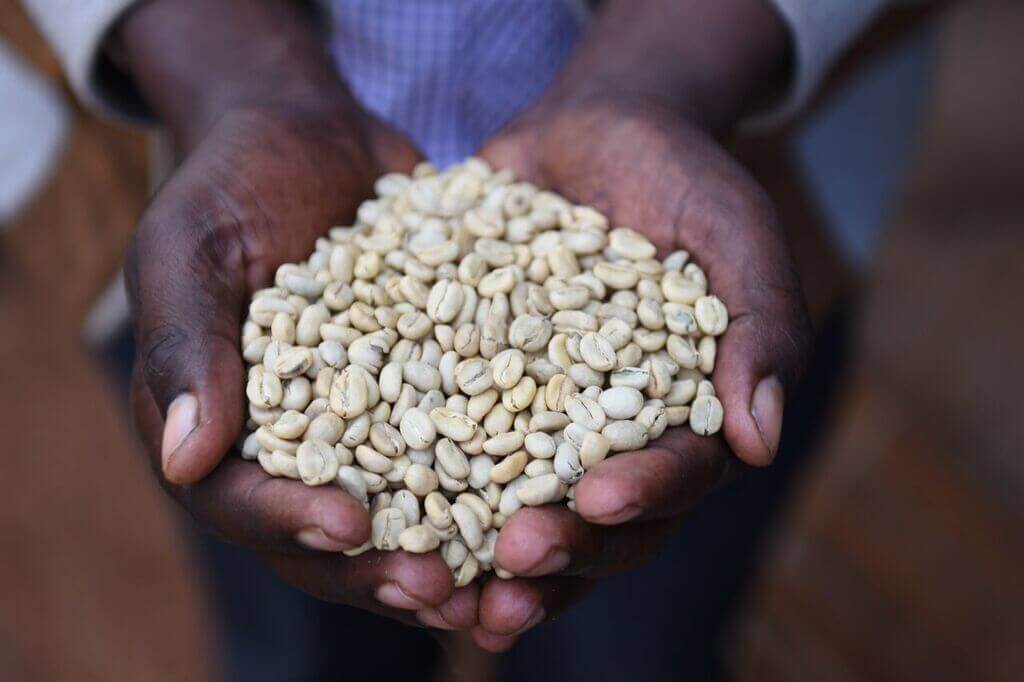 Let's start from the top….Guji has become one our top regions at Red Fox. Uraga, at the northern end of Guji zone, is the highest elevation coffee-producing area in the country at 2300 masl. Kercha, to the west, is an emerging producing region, and we're seeing some of the best lots of the year coming out of here. Dynamite coffees are coming into Addis from all reaches of Guji. Along with fully traceable lots from Guji, we also purchase small volumes of top lots through the ECX. This season's selection is without question the best we've sourced in the last handful of years; I scored the pre-shipment sample 91 points last week.
But Guji isn't all we do. We put a lot of effort into bringing in some of the finest Grade 1 Kochere of the season. We love Illubabor, too. A handful of the cooperative groups born out of the Technoserve project, now unified under the Sor Gaba Union, offer some of the most unique flavor profiles in the country. A plummy, dark cherry, red grape, coca cola-like character tends to be more present than the honeyed, jasmine, sweet citrus, stone fruit profiles of the south. These are coffees that show tremendously well as filter or espresso.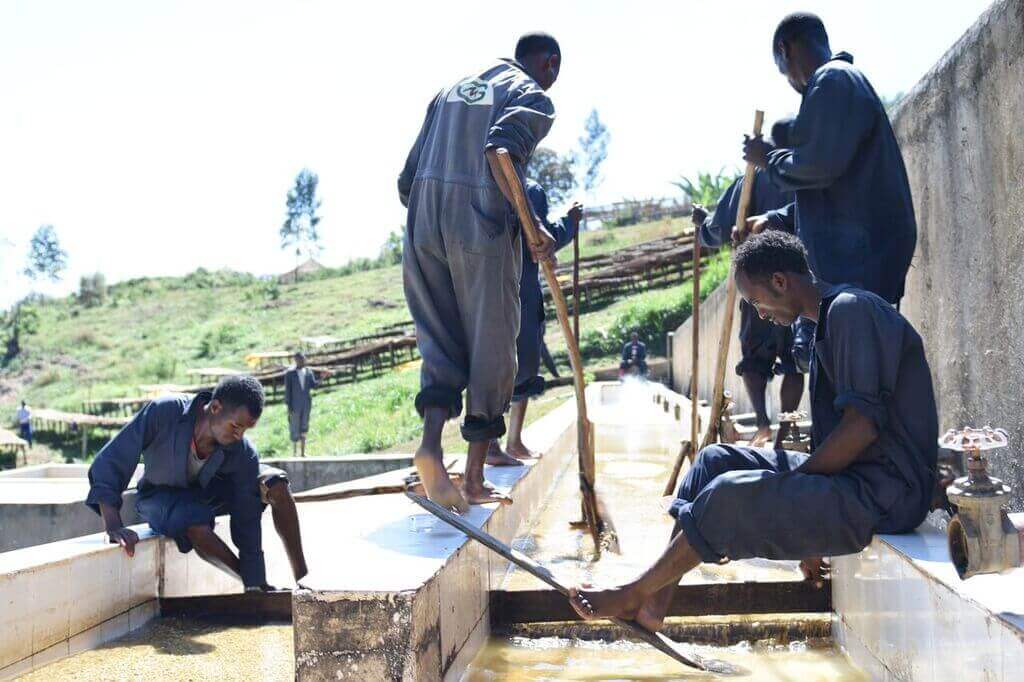 And we are bringing in some top lot coffee from Sidamo for the first time this season. We've cupped several times with these folks over the past few months, and have made our rounds through their warehouse. Our selections from Sidamo add a new dimension to our offerings — think sweetly floral aromatics and a heavy, ripe-fruit character from red cherry to satsuma.
Last but not least, we've begun selection for this season's Harar lots. Drought has hit the region hard and production is estimated to be down anywhere from 40-50% compared with last season. We toured the western end of Harar a couple weeks ago and found the trees scarce, with very little coffee remaining on the few we came across. Khat production continues to increase at alarming rates, encroaching on the soils once dedicated to coffee production. Both the weather and khat make for a bleak future in Harar, as far as coffee is concerned. The lone bright spot at the moment is quality. Due in some part to the drought, coffees are drying very quickly and therefore tasting as clean as ever. Soft dark fruit is the tone-setter, along with raw tobacco and high % cacao. Cups are redolent with concord grape, blackcurrant, and fresh-picked ripe blueberry.