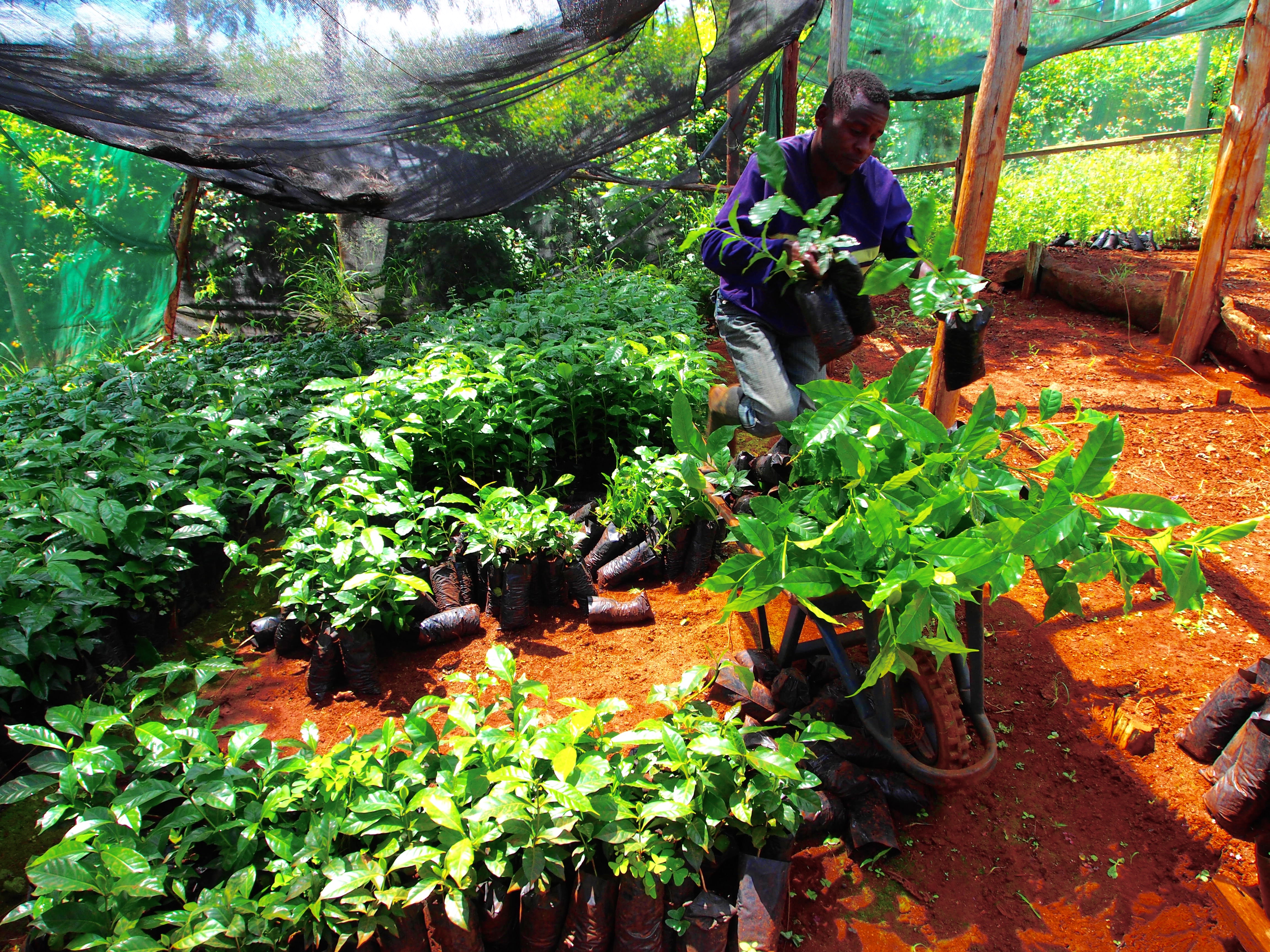 I remember speaking with my old pal Ryan Brown a few years back about what makes Kenyan coffees so special. Is it producer acumen? Is it terroir? Or varietal? Or processing? As is always the case, many things contribute to the tasteable outcome, but in the instance of Kenya, process itself has a tremendous impact on profile. These are the cleanest coffees in the world in the most literal sense. Red Fox has its own buying mantra, built around the idea of repeatability in coffee production. Not the repeability of a specific profile, per se, but of a certain level of quality year after year. If our buying philosophy centers around cleanliness and sweetness, then we're giving producers the chance to deliver to us every year if they can meet those standards. In this sense, picking ripe fruit and maintaining a clean processing environment are of foremost importance for us.
Nowhere are coffees as thoroughly cleaned as they are in Kenya. The typical process looks something like this: after depulping, coffee beans are left to ferment. Then, after 24 hours they are washed and left to ferment again, without water, for another 12-24 hours. The parchment is then washed before being soaked in tanks for another period of roughly 12-18 hours. At this stage, the beans are moved to skin drying beds where they are laid out in thin layers to allow the mass of water weight to fall. This happens over the course of a morning. This entire process is sometime referred to as the 72 hour process. From there the coffee goes to raised drying beds for the next 8 to 12 days. By the end of this process, the coffee is as clean as a whistle. The work is already done. Not a drop of mucilage will be found on the pristinely white parchment, and no extra flavor is imparted to the beans except by what happened at the farm and in the fermentation tanks.
Due to this impeccable standard of processing, flavor profiles of Kenyan coffees are as perceptible as anything we know. Gakuyu-ini is a shining example of that concept this season. Most years we'll buy an AA from one outturn, an AB from another, and we'll usually look for a few PB lots as well. Only in the rarest of instances is an outturn so beautiful that we buy it top to bottom, or AA to AB through PB, meaning we buy each separated part of an entire lot.
I spent several days on cupping tables across Nairobi this past February. Coffees were nice the first day or so, but I hadn't come across something that knocked my socks off. Not until day three, that is, when I tasted Gakuyu-ini. The floral character of the fragrance stopped me in my tracks. That heady, fleeting, ultra-sweet, fresh-cut lilac aroma was irresitible; the crisp green apple, sweet lime juice, and ripe pineapple character in the cup too perfect to deny. It was the most refreshing coffee I'd tasted all year, which is saying something, considering I spent all of January in Ethiopia selecting lots.
All of our Kenyan coffees from this season have cleared into warehouses on both coasts, and our selection is the best it has been since we opened the doors at Red Fox three years ago. We'll make them available over the course of the spring — a few of the best lots were listed last week, more of those classic, ripe, dark fruit bombs that are not to be missed — but I wanted to kick off the newsletter campaign with my personal favorite of the season.
Kenyan coffee is many different things. To say that Gakuyu-ini is the quintessential Kenya profile would not necessarily make sense. I love blackcurrant and blackberry, too, but those are descriptors more charateristic of Nyeri. What I will say is that this Gakuyu-ini outturn is Kirinyaga at its finest, where the floral character reminiscent of Ethiopia meets the heavy, juicy fruit tones of its neighboring producing zones in the Central Highlands.
The Gakuyu-ini Factory is a member of the Thirikwa Cooperative Society. Altitude reaches 1700 masl. SL28 and SL34 are the primary varietals, although Ruiru 11 can also be found in the area. This outturn was harvested in December.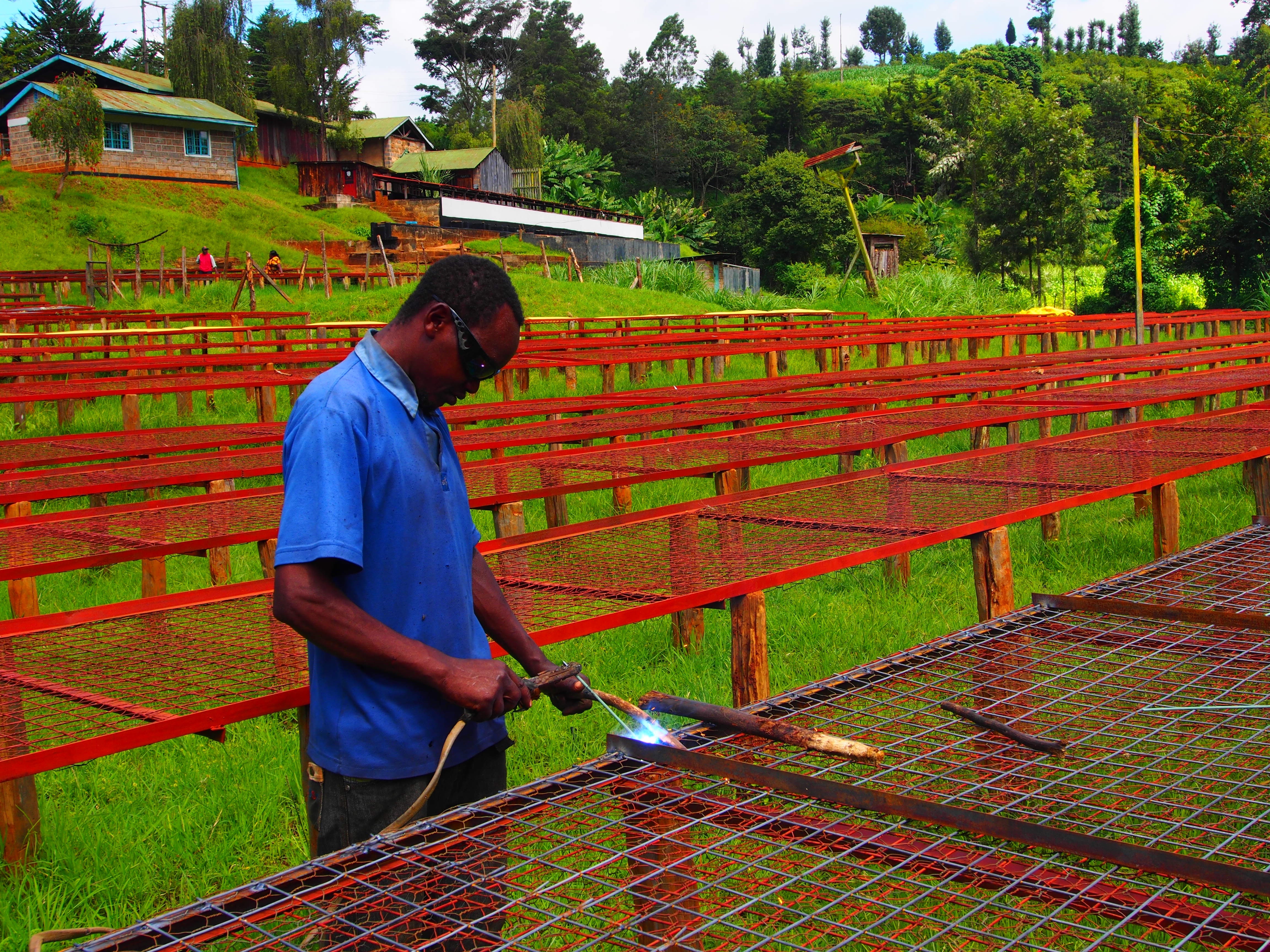 We are offering two lots today that are essentially the same thing, i.e. coffee from the same cooperative that was harvested, processed, and bulked together over the same period of time. The only difference between them is bean size, and yet they couldn't be more different from each other. Aromatically speaking, the AB exudes the fresh cut flower character of lilac alongside golden honeycomb notes, while the AA has heavy sweetness ranging from clove and allspice to dried cherry and raw pipe tobacco.
In the cup, the AB is lighter and more ethereal, with the brilliance of lemon-lime soda and passion fruit. The AA is clearly AA — blackcurrant and blueberry are clear as day. Melted butter and something tropical like kiwi surface in the AB's finish, while the AA stays strong and very sweet through the finish with a distinct apple cider quality.
Both coffees are from the same outturn, but you'd never guess by tasting them. They're 90 point coffees by industry standard, but they're more than just that. We suggest procuring a bit of both and offering them side-by-side for conversation's sake alone.
Cheers,
Aleco