What makes Oaxaca unique? 
The Oaxaca sourcing landscape is uniquely decentralized, presenting both challenges and opportunities for us as a sourcing company and for the communities and families we work with. Our starting point in Mexico, it's where we decided to build our Mexico HQ and expand our work to be on the ground year-round. Where our work in other key origins like Peru or Colombia involves the central supply chain links of producer associations acting as organizers of far-flung groups of smallholder producers, the sourcing landscape in Oaxaca is different, centering small communities or even individual families working together to put out superb coffee, leading us to take a larger role at the center of the supply chain. 
As we continue to deepen our work in Mexico, we look at why Oaxaca is so different. Why aren't associations or cooperatives as integral of a structure there as they are in so many other parts of Latin America or even Mexico? What, if any, structures function in place of them? Are there any benefits to this decentralized sourcing structure? How does this change the work we do as a sourcing company?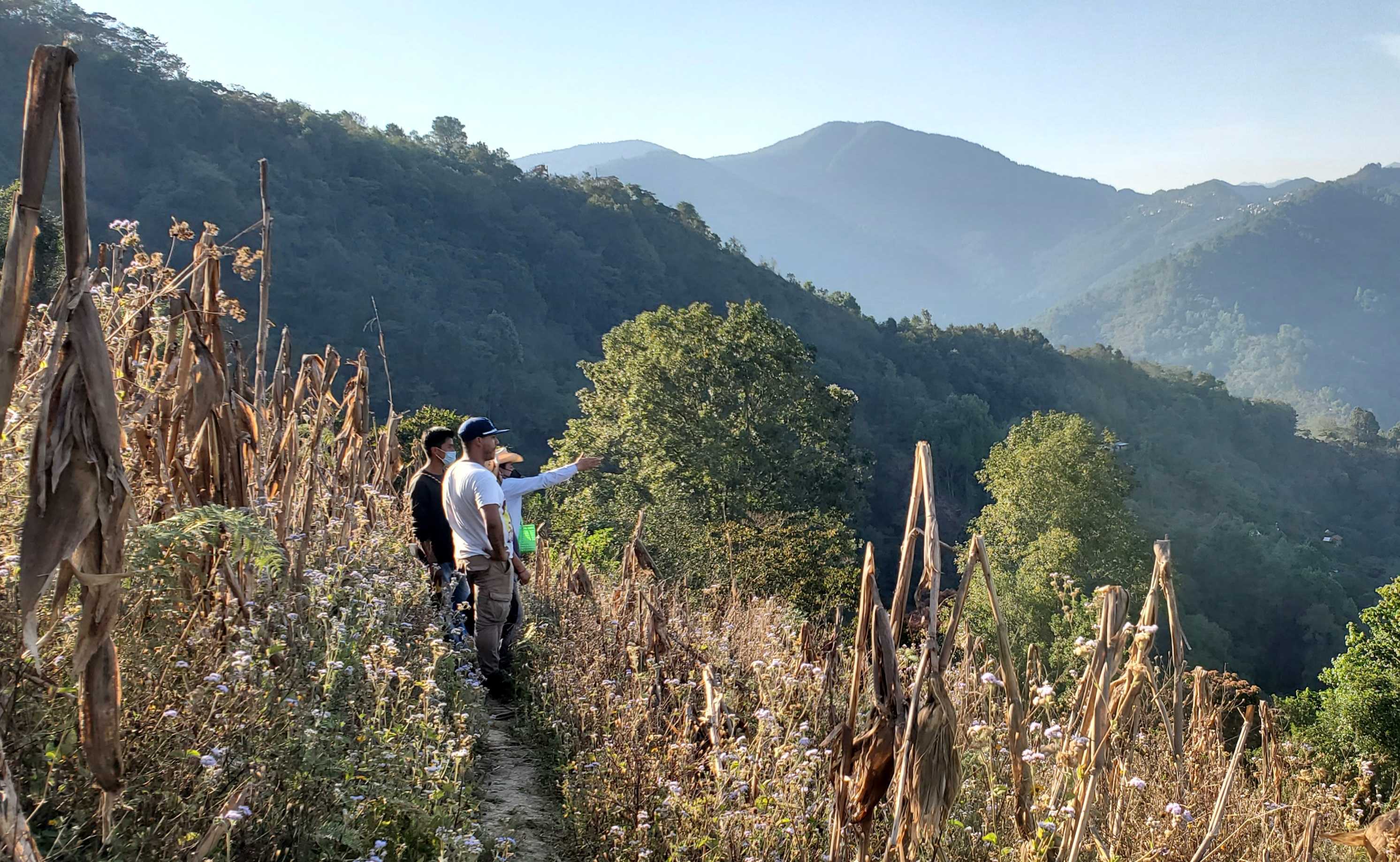 2021: A perfect case study
The 2021 Mexico harvest and shipping has been an ideal showcase for the situation in Oaxaca: not just the immense quality of coffee they can produce, but also how the decentralized sourcing structures there change the nature of our work and escalate our workload. 
For a frame of reference, compare our most recent season out of Peru to our current Mexico season. Out of Mexico as a whole, we're shipping about two-thirds as many bags as we did out of Peru in the most recent 2020 season. This Mexico volume is nearly double what we did last year, but it's still substantially smaller than our latest Peru season. As far as groups go, in Peru last fall we worked with a total of 15 producer associations versus about nine, much smaller groups in Oaxaca this season.
So with a smaller volume and about half as many different groups in the mix, you might expect Oaxaca to be substantially less work than Peru—not so. Even though we're processing less coffee, our workload is substantially larger. The difference is in the details: the sourcing steps that fall under our purview specifically in Oaxaca that are taken care of by producer associations in Peru.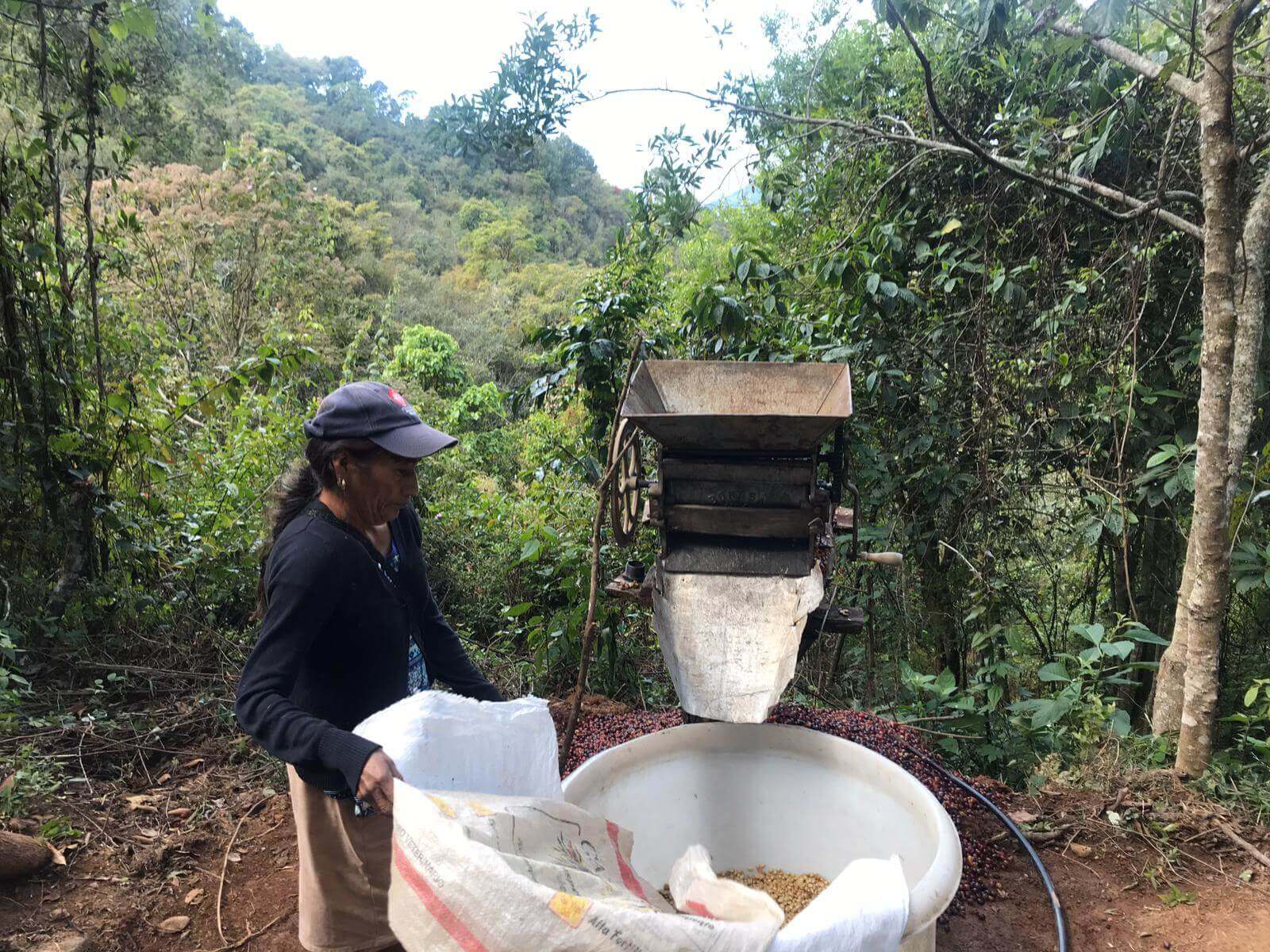 What's the difference?
While our sourcing work is still very hands-on in Peru, there's a ton of organizational work producer associations take care of before the coffee even reaches us. Prior to the coffee's harvest, many associations help producers with agronomic assistance, including needs like seedlings and fertilizer. Once producers' coffee is harvested, associations manage all the receiving and intake work, pulling samples, calculating yields based on delivered volume, and collating information about the producer, lot size, varieties, etc to hand off to sourcing companies. They also make advance payments to producers at that stage and take control of selling the coffee. By the time the coffee gets to us, the association has often done a prescreen as well as filtering out defects, prepping samples, and packaging them in a way that conveys all the information we need. Where we step in is cupping the coffee, making the selection, coordinating all the logistics of getting the coffee from the field to the dry mill, overseeing the milling and exporting, and then selling it. 
In Oaxaca, we step in much, much earlier in this process. Rather than associations or cooperatives, we work with producers in key communities who voluntarily act as point of contact for their community, coordinating details and acting as a go-between. For example, in San Pedro Yosotatu, Madelina López López takes the lead, or in Miramar, Cecilio Perez fills this role. Whereas in a coop or association this is usually a paid position in an official business organization, in the decentralized groups of Oaxaca it's just someone with seniority and experience who wants the producers in their community to be able to access Red Fox prices (as opposed to coyote or local prices) without necessarily having the same level of experience. It's far from the organizational structure of a formal association, although hopefully it will move in that direction over time as the communities build confidence in their product and supply chains. 
These leads communicate near-constantly with the Mexico sourcing team throughout the season. Through them, we figure out convenient times for producers to bring their coffee down to us, or when we can send a truck to pick it up. We then take full possession of the coffee in the way the association or cooperative would. We receive the coffee at the dry mill, something an association would usually do, and we weigh the coffee, peel the samples, project the yields, and work hard to keep track of all the producer information to guarantee total traceability. All of that detail, and the risk of taking the coffee into our possession at an earlier stage of the screening process, falls under our purview rather than that of an association. 
Once the coffee gets to the lab for intake, roasting, and cupping, we also see key differences in the workload each offer sample constitutes: while in Peru we receive many offer samples that represent very little volume (sometimes just one bag of parchment), we see this in Oaxaca on a even smaller scale. In these instances Oaxaca is even more work than Peru not just because the samples themselves represent less coffee, but also because we get a field sample (which the producer sends from their house to see if we are interested in the coffee), and then a second sample for the same coffee when it arrives at the warehouse in Oaxaca—meaning those offers are all processed into the lab, roasted, and cupped twice at the offer stage. 
We do have certain trade partners we work with for specific services including help coordinating transport, financing, and milling in certain regions. It's very different than working with producer associations, because for the most part we pay for these services to be done on our behalf. But, moving forward, we plan to continue to work on a smaller scale and figure out these pieces ourselves. 
Financing is one of the most challenging parts of this system both for us and for producers. When working with associations in other parts of the world, they pay producers an advance when they deliver their coffee; when the coffee ships, we work with finance partners to pay the association the full sum and they send the difference to the producers. In Oaxaca, we've used specific trade partners to help with this part of the process where we can, and coordinated third party services where needed. In general, the gap between when we take possession of the coffee and when the coffee ships is about two to eight weeks, but many of Oaxaca's producers have been mistreated in the past by larger organizations making promises that they would pay later (as we'll get into below), and many don't have the ability to wait that long, even once we've built that trust. This is a tricky piece of the puzzle, one which we're still working to find the perfect solution.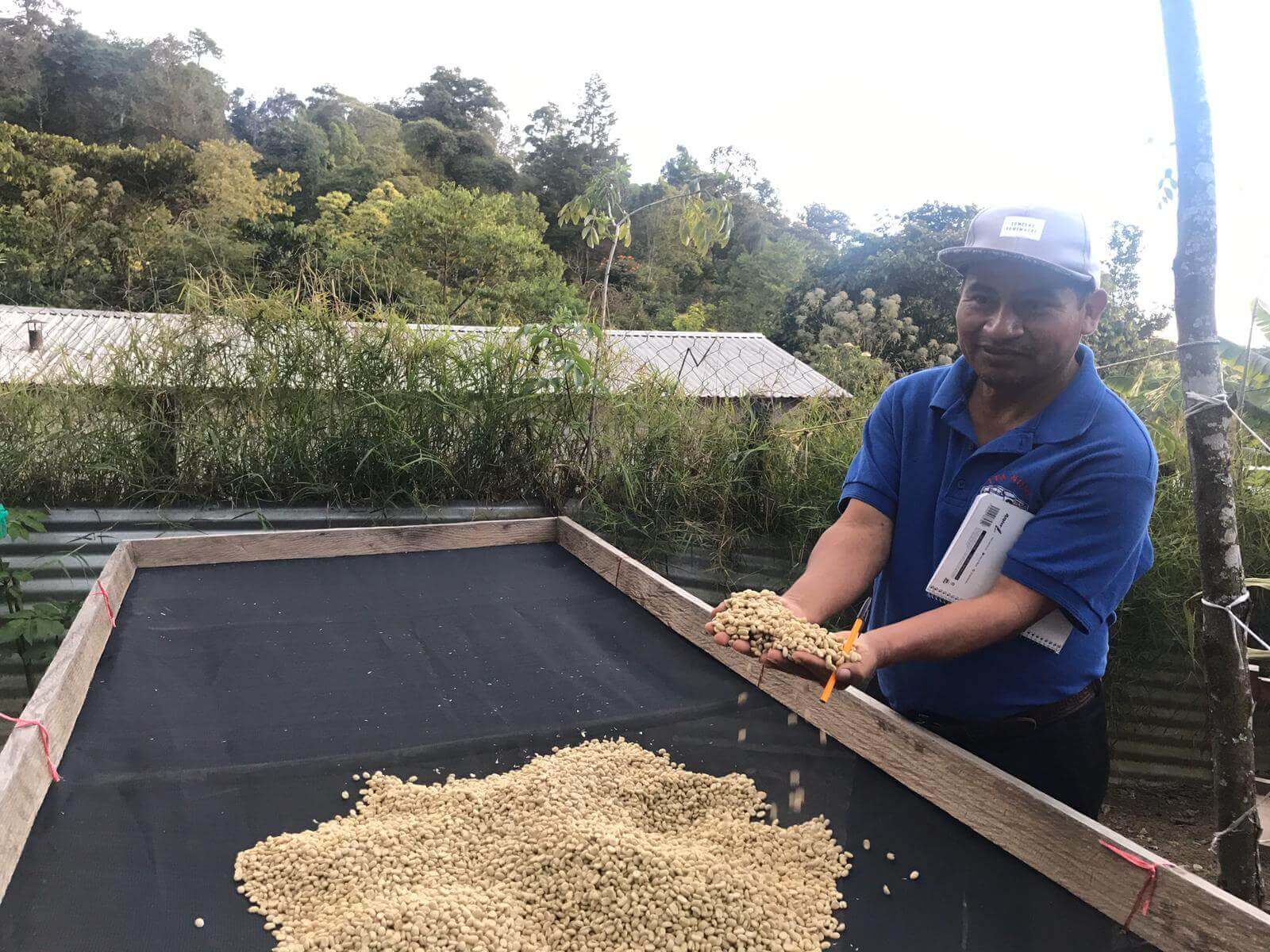 Why is Oaxaca like this?
The reason Oaxaca's larger cooperative structures either dissolved or were abandoned by producers is primarily mismanagement on the part of the cooperatives there. What emerged from that dynamic was a push by producers to find trustworthy buyers directly, and eventually to find higher prices for their coffee within that model.  
Interestingly, the idea of coffee cooperatives organizing and selling under a certified model (using certifications like organic and Fair Trade to get higher prices) actually started in Oaxaca in the '80s. Over time, a small number of those coops grew to the point of overstretching, selling at prices only a tiny bit higher than what coyotes (coffee buyers who will pay on the spot, although typically around the C market rate—not the best rate a producer can get for high-quality coffee) were paying and not paying producers reliably, leaving little incentive for producers to sell to the cooperative rather than getting paid on the spot by coyotes. Mismanagement on the part of the coops has hit the trust of the producers, who prefer not to form cooperatives and don't want to wait for results and pay in the future. Our first transactions with new producers will usually involve them offering us a small amount of coffee to establish the relationship and see if we're trustworthy or not, trust we're working hard to earn back over time. 
Our ever-expanding sourcing work in Oaxaca has been part of a large push by producers in the last five or six years to find buyers directly and get higher prices for their coffee. National quality competitions as well as regional competitions held by Red Fox have helped bring more attention to their coffee as a specialty product, as well as increased producer confidence that their coffee is valuable and should be treated as such. Mexico also has a very developed specialty cafe scene, which helped provide a local roasting market that was able to go out and buy coffee, which helped change the dynamic between producers and buyers. So all those factors led to producers looking for buyers like us: ones who would pay high prices for their coffee, pay exactly as we say we will, and provide consistency year after year. 
Rebuilding that broken trust has been the hardest part of our work. There have been so many buyers over the years making promises of high prices, but the issues have been in the delivery. That's why financing is such an important piece of the puzzle: more than anywhere else, Oaxaca's producers are incredibly sensitive to the idea of trusting buyers to pay them later. As we've lived up to our word year over year, we're starting to see that trust increase, which is incredibly rewarding and has caused producers to bring their family, friends, and neighbors into the fold. That's why we see the level of voluntary community organization we see: the communities we work with have been waiting for an honest buyer who treats their product properly, and we've worked hard to be that buyer.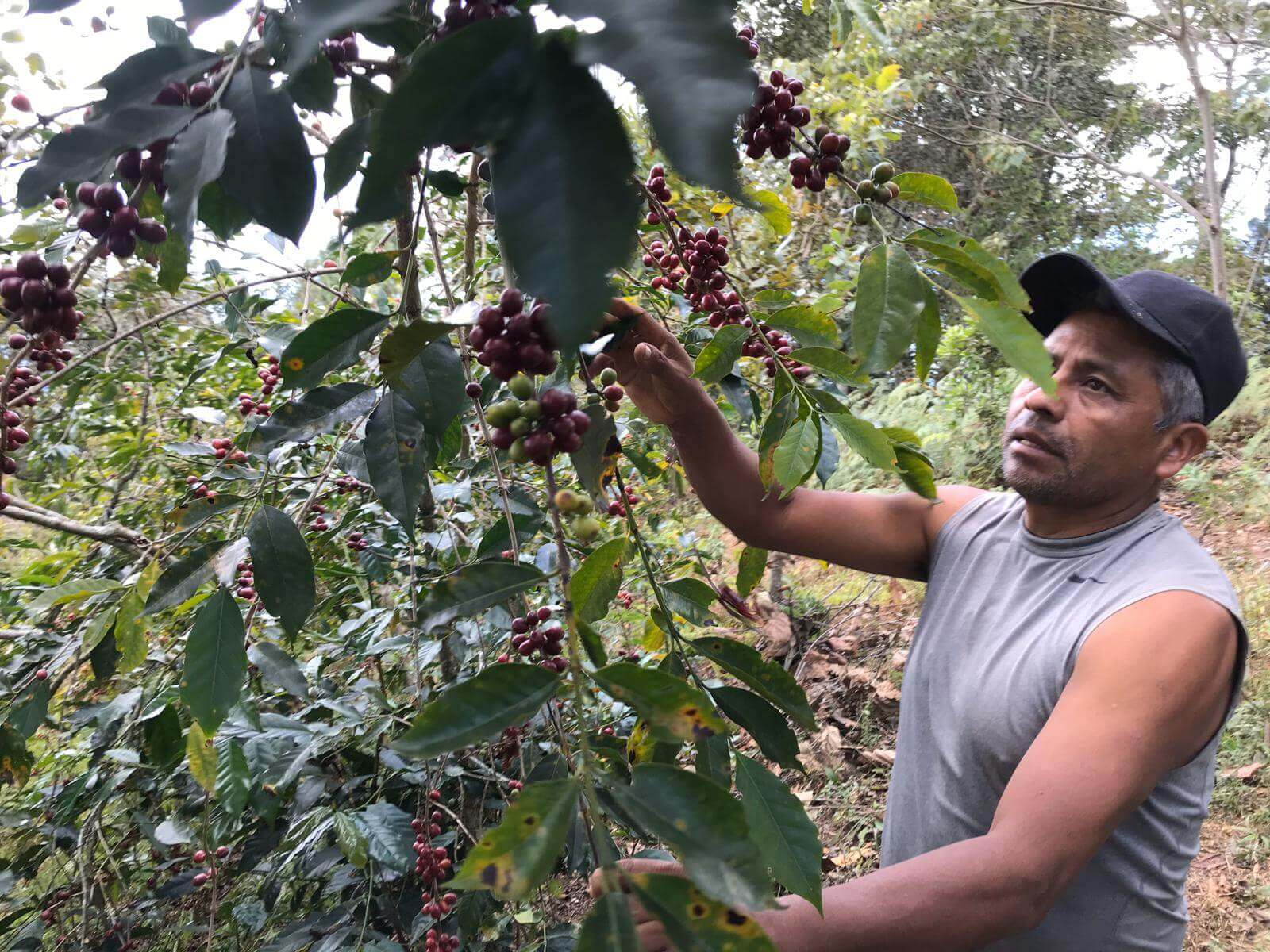 Are there any benefits to Oaxaca's producers? What are the downsides?
While the associations we work with in Peru are the best of their kind, independence does have some upsides to it. Being part of an association or cooperative can mean that a portion of the money you make goes to the group or leadership rather than just you. Associations or coops can have corruption at the leadership level, and/or they can fail to pay or keep their promises, as we see in the reasons why these producers abandoned their local coops to begin with.  As free agents, producers we work with are 100% free to express their disagreements and seek solutions that feel appropriate to them, rather than needing to answer to a board or leadership structure. 
On the other hand, the positives of working with a well-run organization can't be overstated: producers in these structures receive sales security, agronomic and technical assistance, state support to create new marketing chains, support from field technicians or engineers, purchase of low-cost fertilizers, revolving funds to benefit the plots, etc. In general, their risk is lower inside of an organizational structure.
Are there any benefits for Red Fox? What are the downsides?
While this system presents a lot of challenges for us, the greatest benefit for us is that it's fully transparent. In other regions like Peru we have ways of verifying exactly how much producers are getting paid and we feel confident in those systems, but it's not the same as literally doing every step of it ourselves. It's also been a huge learning experience for us—there's a huge value to learning and understanding exactly how much happens before we even get samples, and how much value that hard word adds. 
In terms of downsides, there's obviously a lot of extra work that goes into every step of the process. Our risk, just like that of producers, is higher without the central structures of associations. One of the challenges of working with these small, informal groups is that they can easily disintegrate and put at risk the agreements that we have reached for the harvest season. One benefit of the people in the middle of the supply chain is that everyone's good at something. Banks are great at providing financing, agronomists are great at agronomic consulting, etc. Everyone plays a valuable role. In the case of Mexico, many of these small, loose groups may eventually grow into more formal structures. Until then, we're happy to be in the middle of it all, appreciating the work that goes into every step.