In our previous series, Paying for Coffee: It's Complicated, we talked about the various factors that underpin how we as a sourcing company buy coffee, as well as how to discuss it. While that series looked at the larger picture and laid groundwork for discussion, this is something we feel we—and the industry at large—need to go deeper on. This series will take a closer look at the details that underpin how we buy coffee in our major supply chains, each of which is unique.
FUDAM and Red Fox
Headquartered in La Union in Northern Nariño, producer association FUDAM uses the production of superb coffees as a tool for communal success and economic growth. Run by sister-brother team Raquel and Jeremias Lasso, the group is woman-led and hyperinclusive of women producers as a result. FUDAM headquarters also houses subgroup Manos de Mujeres (Hands of Women), a group specifically focused on empowering local women through coffee production. 
We started working with FUDAM in 2007, and we've bought coffee from them every year since. They're headquartered in La Union on the northern side of Nariño, only a dozen or so kilometers from Cauca. The Lasso family is fundamental to coffee production in the area. We've been working with them since the beginning. As the region has become more popular for specialty buyers, they've continued to build quality as well as community. Thanks to extensive outreach over the larger region, the group grew from an initial 44 members from both La Union and Cartago at its inception to 130 members in 2017. This year, they have over 200 members in La Union, as well as over 80 in Manos de Mujeres and over 40 in an offshoot chapter in El Tablon.
In the past, coffees from the further reaches of Northern Nariño were collected by intermediary buyers (locally called coyotes) and taken to Buesaco, which is the main hub for parchment trading in Northern Nariño. With cash in hand, these intermediaries were often able to purchase parchment coffees from these producers at prices far lower than their quality. Once connected with a wider producing community and a consistent buyer ready to pay sustainable prices, FUDAM producers throughout Northern Nariño were able to break away from working with coyotes and invest in producing a great product year after year knowing they'd get paid well for their work. 
As in Inzá, we're deeply embedded in this supply chain at the ground level, working with leadership and membership to develop quality in the extant coffee supply and connect with new producers in the wider region. We work with a third-party supply chain partner to finance parchment, prepare coffee for shipment, and export it.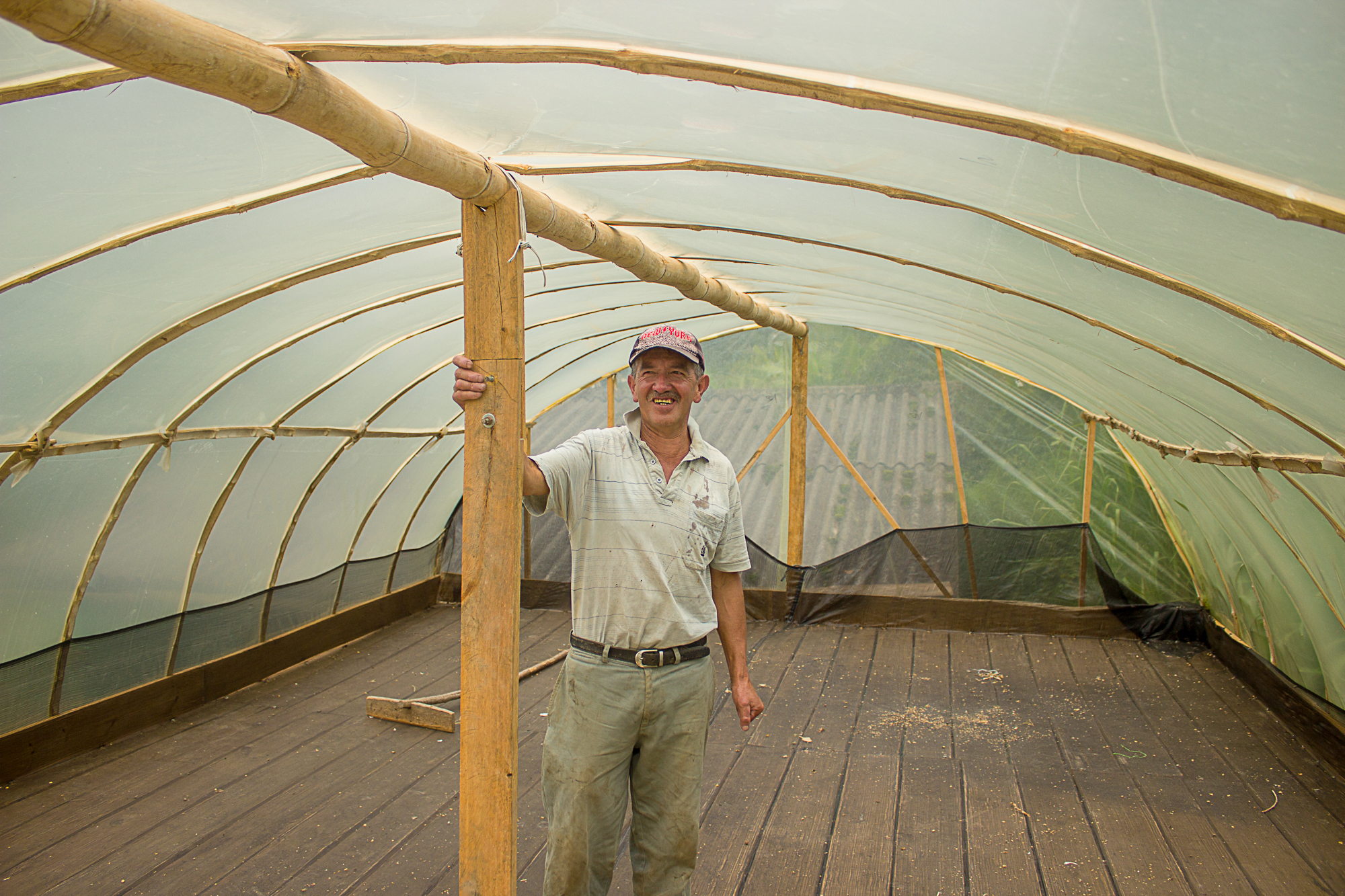 What We Pay
FOB and Farmgate Pricing
As we've discussed in previous pieces, numeric prices themselves don't tell you much—but, we'd like to share them anyway, along with context that will inform the numbers. 
At the beginning of every season, we talk to leadership and iron out the details for the upcoming year. Our prices are never in any way based on or connected to the C market. They're always much higher than the local price, which itself is slightly higher than the C market price. We see our prices as core to our sourcing strategy: they are the highest in the larger region, both in order to give producers the resources they need to produce top-quality coffee and to ensure that they want to sell that top-quality coffee to us over other potential specialty buyers. 
Another interesting thing to note here is the strategy Raquel used to set prices with us. Knowing her group and their production, she elected for a higher base price and fewer quality tiers. Even though her group produces many 87 point coffees, they produce far more 85 point coffee, so that was how she wanted to allocate the available resources. 
This past year, Manos de Mujeres was able to launch an organic fertilizer facility and get select coffees certified FTO, but a few small prep issues prevented those coffees from being certified as planned (the issues were resolved and 2020 crop is now certified). Still, we're including the organic price tiers we agreed on as well—note that Raquel's strategy was to certify select coffees on the lower end of the bracket in order to even out and raise those tiers, making sure that those high prices were distributed through a larger variety of products to make the community more prosperous as a whole.  
FUDAM Coffee Price Comparison
[table id=10 /] 

Ex-Warehouse Pricing
As discussed in prior Paying for Coffee pieces, we then price in the costs of import, warehousing, and the sales process. Since we typically take full ownership of the coffees and sell them out of the third-party warehouses we carry our coffee in, rather than shipping them directly to a storage facility of a customer's choosing, we price the coffee ex-warehouse. 
As part of that equation, we assume full risk for the coffees we buy, committing to their quality and honoring that commitment even if delivered quality is lower than expected. Because we do actually buy the coffees, store them, and sell them rather than simply coordinating sales between customers and vendors, we have to price in potentially unpredictable warehousing costs as well  (for instance, if we end up carrying the coffee in the warehouse for longer prior to sale than intended). While that is both a risk and a cost, it's well worth it in order to be able to support producers and smaller customers at a higher level, buying and selling in quantities that wouldn't be possible if we didn't make that commitment.   
Coffees We Don't Buy
FUDAM helps members sell any coffees we pass on buying. As you can see in the above chart, the next highest price they can receive for their coffee is 800,000 pesos per carga as opposed to our base price of 1.2 million pesos per carga, and at the time when we visited to set prices for the year, the local price was 700,000 pesos per carga.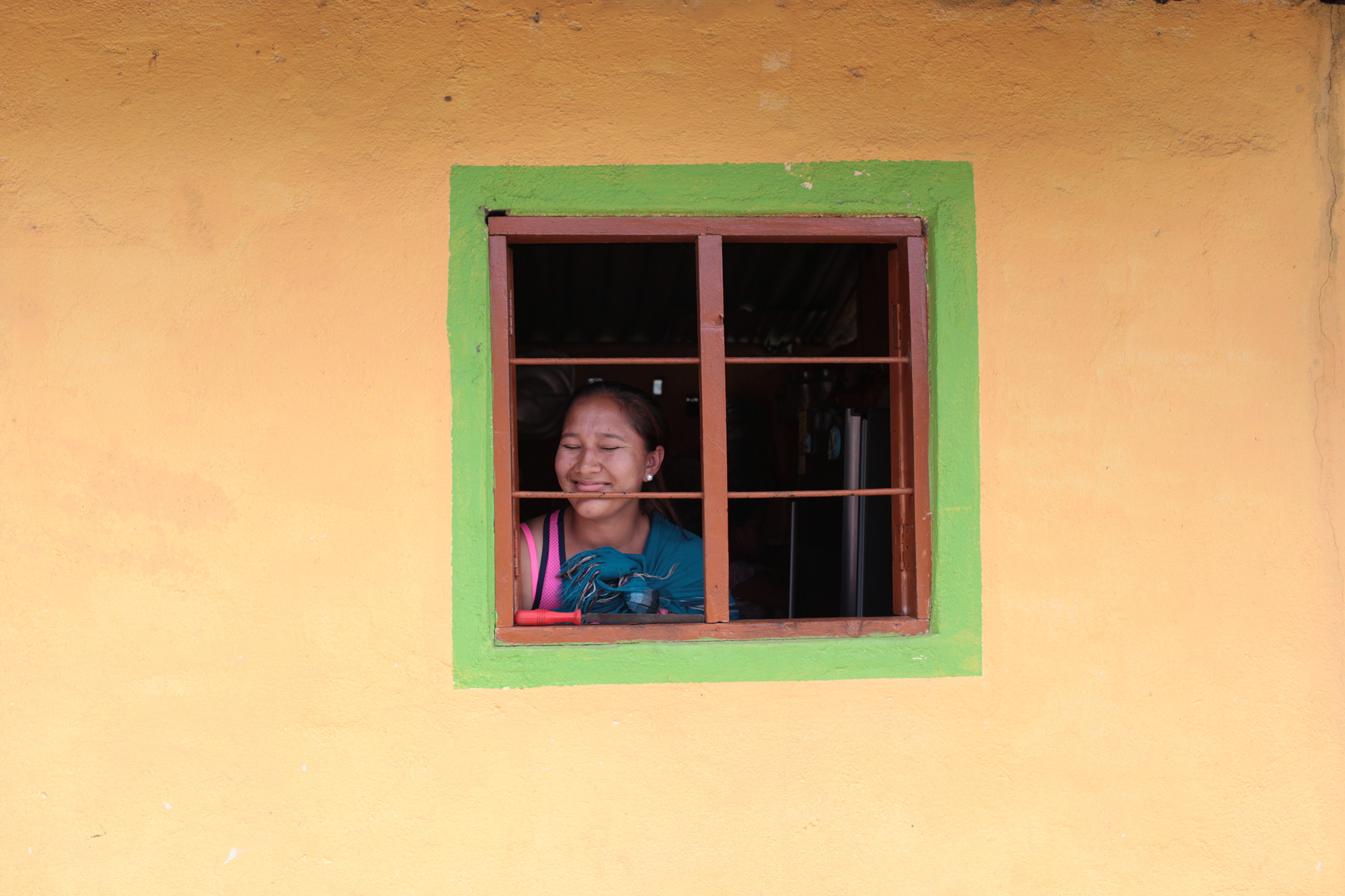 How We Buy
Sampling
Members bring their whole lot to the warehouse in La Union, then FUDAM staff (specifically Raquel and executive director Yeny Constanza Castillo) sample us once the whole lot is in. Before they send us coffees, Raquel's son Anibal cups all them and screens out anything below 85. Typically, we cup a large chunk of FUDAM samples in our Berkeley lab using signal detection (sending the results directly to Raquel) and the rest in the brigadas, or windfall buying rounds, we hold with FUDAM every year (where we give results on the spot). 
At the brigadas, producers show up with their coffees and we cup table after table, making commitments then and there. They're often treated as a showcase where producers will bring their favorite coffees, the ones they are most proud of. This year, FUDAM's production was down and quantities were far more limited than usual. Unlike a normal year, we bought our entire year's volume through the brigada. 
Lot Construction and Allocation 
After signal detection cupping, we separate out certain producers for producer ID lots. For blends, we craft bespoke lots intended to highlight particular families and communities of neighbors, and subregions that deserve recognition. While many lots are ultra-high quality and large enough to separate, most FUDAM members are smallholders, and it doesn't always make sense to have hundreds of single-farmer lots on a menu. That's why our lot allocation process has to be so painstaking: these coffees are incredible, and the range of profiles from neighborhood to neighborhood is distinct. It's crucial to us that we represent these coffees in the truest possible light. So, they all go through the same rigorous QC process and lot construction is extremely intentional. 
Logistics and Shipping
After we take possession of the coffee in parchment, we mill in Popayan. We then truck the coffee to the port in either Buenaventura or Cartagena prior to export.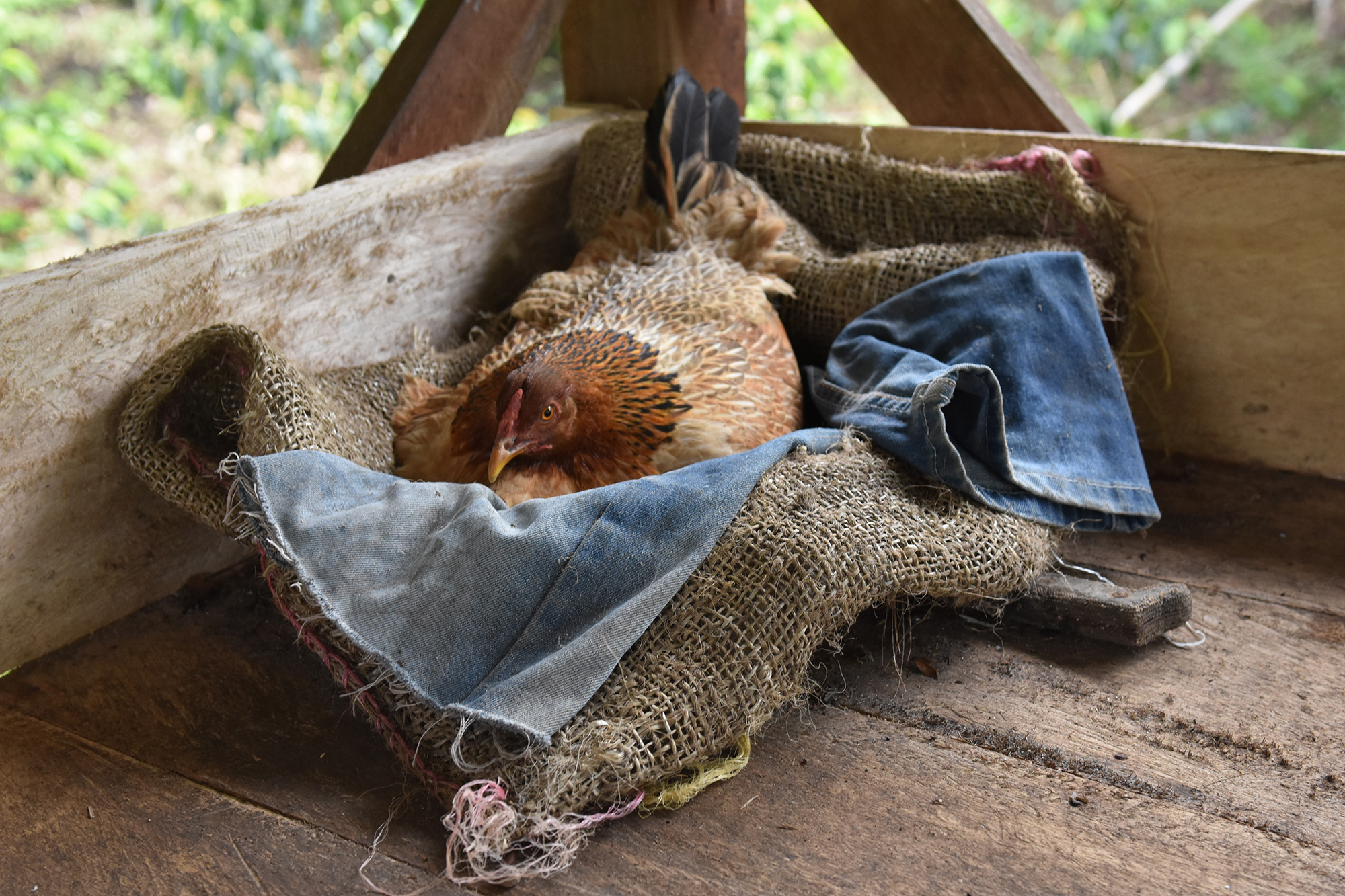 Support We Offer
For FUDAM, we are a constant buyer with transparent, consistent standards, paying prices that stand alone as the highest in the region. Since we've existed, we've bought their coffee every year at prices high enough to both allow them to continue investing in quality and present a clear incentive for them to continue their relationship with us. 
As far as social programs go, FUDAM is a perfect example of why we offer our support in the form of money that producer associations can utilize and invest as they see fit, rather than us spending that money investing in social programs of our own devising to benefit their community. FUDAM, and specifically Manos de Mujeres, has developed so many beneficial social and ecological  programs to which they allocate resources and invest in to maximum effect. In other words, they don't need us to tell them how to spend money devoted to producer growth. This approach is validated over and over in respect to the nonprofit world, but of course it's logical as well—coffee producers are, by necessity, smart, driven, innovative people, and they know exactly what parts of their operations and communities are a source of struggle and need investment.  
Support FUDAM Offers
A lot of the community support done by FUDAM is led by Raquel through Manos de Mujeres. Coffee growing can be a macho, male-dominated field, and a group that's women-led and hyperinclusive adds a huge amount of value to the larger community even before you look at specific projects and initiatives. 
FUDAM leaders have worked in conjunction with us to connect with further-flung producers and bring them in, helping them access a high-paying specialty buyer to make their operations fiscally sustainable. In the case of Manos de Mujeres, many women producers who Raquel recruited weren't producing coffee prior to joining; they were selling crafts like jewelry and growing other crops like avocados and citrus, so Raquel helped them increase and diversify their income streams by adding top-quality coffee to the mix. 
Beyond recruitment, specific projects by Manos de Mujeres include getting the group FTO certified to increase income (especially for producers on the lower end of the quality spectrum) and opening an organic fertilizer facility so that organic production doesn't come at the expense of productivity or conservation. As mentioned earlier, FTO certification didn't work out for the 2019 crop but is now active, so the group will see these benefits this year. Another project of Manos de Mujeres is ensuring that women growers see a fair 50% of income from their coffees (at offer, we often get the coffees under a woman producer's name, but when male family members deliver the coffee to the warehouse, the coffee can end up under their names instead).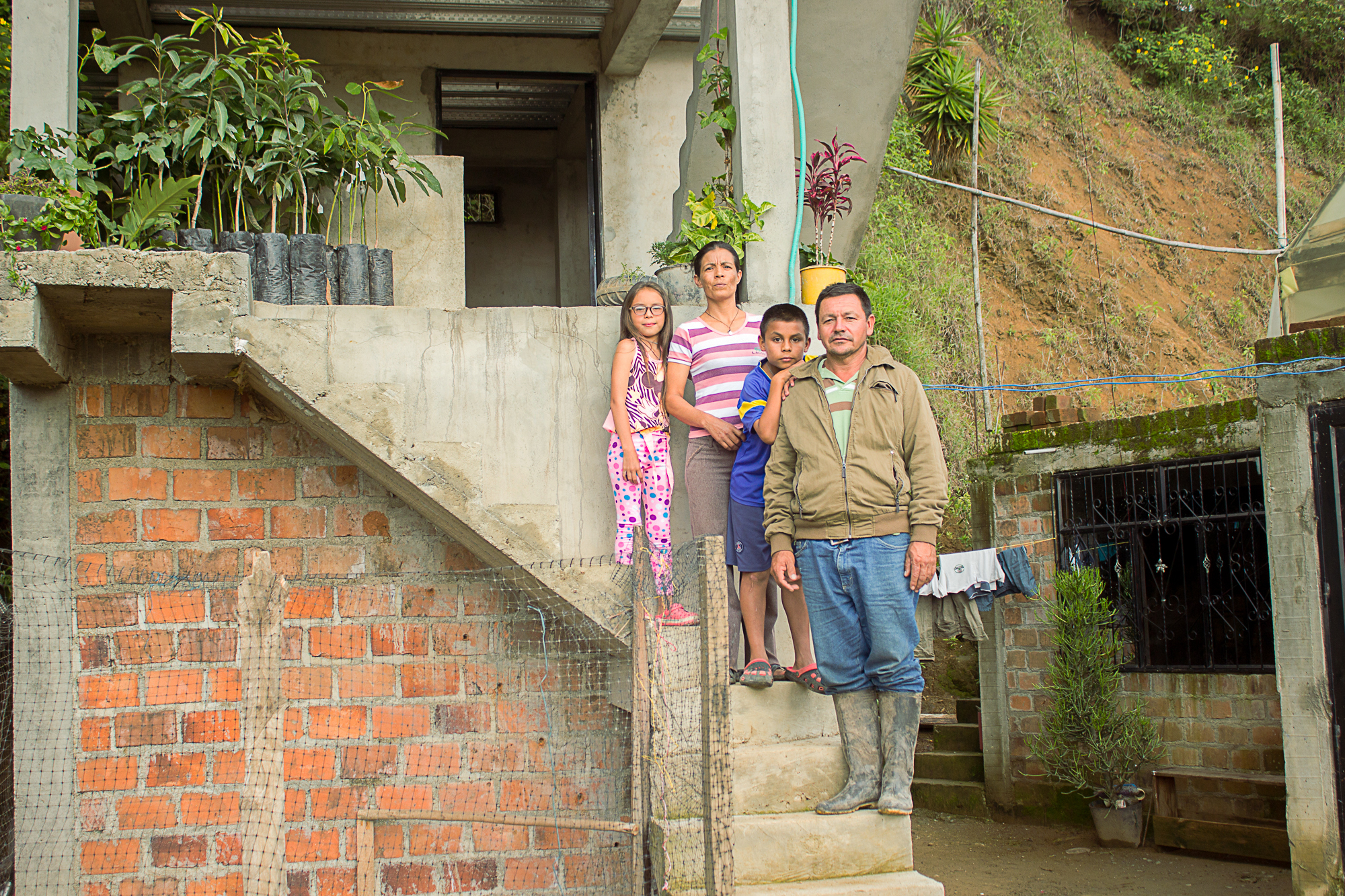 Paying for Coffee—It's Complicated
Each supply chain is unique, facing a singular combination of production costs, climate challenges, transit barriers, political issues, and scale factors. That's why we feel it's important to go deeper than looking at price alone: all of these factors matter when looking at the strength of a supply chain and the value add Red Fox brings to this relationship. 
FUDAM uses coffee to strengthen their local community, and even expand it. The coffee they produce is phenomenal, and we're proud to source, export, and import it. It's a supply chain we're deeply embedded in and one in which, despite challenges over the years, we're very excited about the future. All of that makes it a perfect candidate to look not just at what we pay for coffee there, but how we buy it.