In our previous series, Paying for Coffee: It's Complicated, we talked about the various factors that underpin how we as a sourcing company buy coffee, as well as how to discuss it. While that series looked at the larger picture and laid crucial groundwork for the discussion, this is something we feel we—and the industry at large—need to go deeper on. This series will take a closer look at the details that underpin how we buy coffee in our major supply chains, each of which is unique. 
Santuario & Red Fox
Northern Peru-based cooperative Santuario is a great vantage point to look not just at what we pay for coffee but how we buy it, including the value we add to the supply chain and the value Santuario adds to their local community. We've been buying from them since they launched in 2017 and have been consistently inspired by their commitment to honesty and transparency, their dedication to education and growth, and their devotion to quality as a way to add real value to people's lives. Clearly, their local coffee-growing community has been equally impressed, since their membership has grown to 400 members in just three years, up from 262 last year. 
Who They Are & What They Do
Santuario was born in 2017 when its small group of leaders left a corrupt organization they had become frustrated and disillusioned with. This experience led them to found Santuario, a coop whose core pillars are honesty, integrity, and making sure money gets back to the producers and works to uplift the entire community growing coffee, not a select few. 
Working with a mission to help smallholder producers get the best possible prices for coffee through quality improvement, Santuario is led by president Gonzalo Guevara Martinez, general manager and cupper Ismael Alarcón Mirez, warehouse manager Adan Martínez, and agronomist Enrique Palacios. Santuario offers agronomic assistance, sending individuals with agricultural experience and training to offer advice on soil fertility, cultivation techniques, harvesting, and post-harvest practices in order to improve quality. 
Their long-term goals include helping farmers renovate their farms with the best-tasting and most resilient coffee varieties, controlling pests and soil fertility through organic means, helping farmers navigate the effects of climate change, and helping scale improved drying practices as the coop grows. In addition to helping farmers access the specialty market, Santuario's focus on long-term sustainability offers a path to consistent profitability for smallholders. 
Santuario's home base is in Jaen, Cajamarca. They have members in the provinces of Jaen and San Ignacio and expanded into Cutervo this year. The lab is located in Jaen and the coffee is milled at Norandino in Piura, all in Northern Peru.
What We Pay
FOB & Farmgate Pricing
While the numbers of what we pay only make up a small piece of the larger puzzle of sourcing with Santuario, they're still an essential piece. As discussed in other Paying for Coffee pieces, the core of our sourcing strategy is setting clear, consistent standards for quality and pricing while creating price structures that incentivize quality production but never punish the more general quality tiers. Prices are a) never, ever connected to the C market price in any way, and b) they are very high to incentivize both quality production and sale to Red Fox over another potential buyer. We want producers who work with us to be able to produce great coffee and thrive from the relationship, and that's what underpins our pricing. 
Santuario pays farmers for various quality tiers based on their own cupping and scoring, not ours. They pay from 520 to 550 soles per quintal of parchment for an 84 point coffee, 600 soles for a coffee that scores 85, and 650 for an 86 or higher. Santuario pays farmers 100% upfront almost immediately once they've cupped the coffee.
The FOB prices we pay Santuario are $2.40 for 84/85 and $2.75 for 86/87. 
| | | |
| --- | --- | --- |
| Quality Score | Farmgate | FOB |
| 84  | 520-550 soles per quintal parchment | $2.40 |
| 85 | 600 soles per quintal parchment | $2.40 |
| 86+ | 650 soles per quintal parchment | $2.75 |
Ex-Warehouse Pricing
As discussed in prior Paying for Coffee pieces, we then price in the costs of import, warehousing, and the sales process. Since we typically take full ownership of the coffees and sell them out of the third-party warehouses we carry our coffee in, rather than shipping them directly to a storage facility of a customer's choosing, we price the coffee ex-warehouse, meaning the price as it comes out of the warehouse. 
As part of that equation, we assume full risk for the coffees we buy, committing to their quality and honoring that commitment even if delivered quality is lower than expected. Because we do actually buy the coffees, store them, and sell them rather than simply coordinating sales between customers and vendors, we have to price in the potentially unpredictable costs of third-party warehousing (for instance, if a particular coffee doesn't sell promptly, we will pay to carry it in the warehouse until it does sell). While that is both a risk and a cost, it's well worth it in order to be able to support producers and smaller customers at a higher level, buying and selling in quantities that wouldn't be possible if we didn't make that commitment. We assume this risk in order to add value to the supply chain, expedite logistics, and strengthen producer relationships.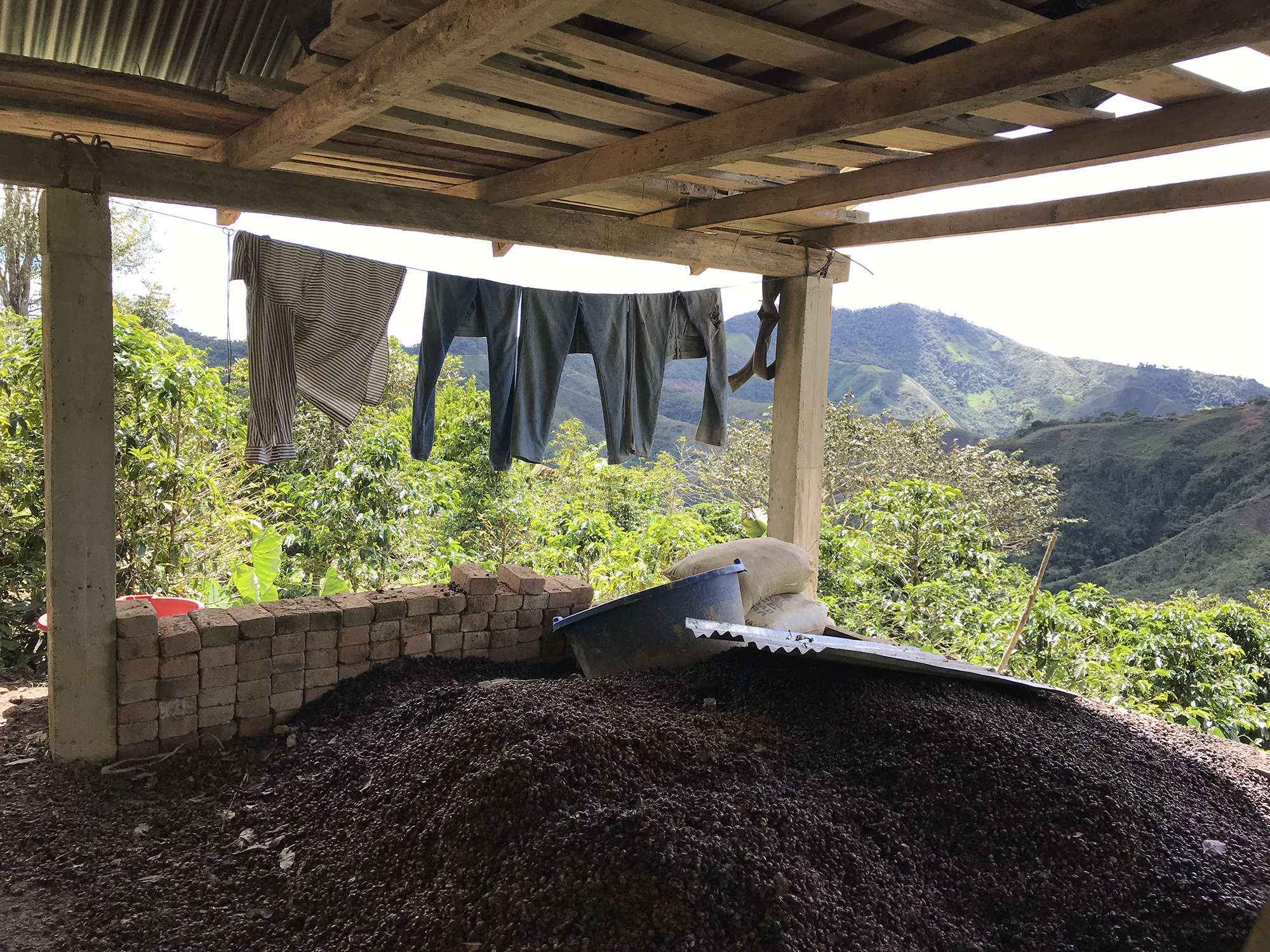 How We Buy
Sampling & Communication
Warehouse manager Adan Martinez Aguila is in charge of collection and sampling. Some producers take samples to the coop, but most deliver full bags directly and the Santuario team takes a sample of their lots. Their cupping team then does a preliminary sensory evaluation, where Ismael and his team cup the samples and screen for general cleanliness. They then send us samples every 15 to 18 days throughout the harvest, depending on the volume they approve. 
The coop pays producers right away no matter what, then communicates quality results at the end of the harvest. They take ownership of finding a buyer for the coffee. 
Lot Construction & Allocation
After signal detection cupping, we separate out certain producers for producer ID lots. For blends, we craft bespoke lots intended to highlight particular families and communities of neighbors, and subregions that deserve recognition. While many lots are ultra-high quality and large enough to separate, most Santuario members are smallholders, and it doesn't always make sense to have hundreds of single-farmer lots on a menu. That's why our lot allocation process has to be so painstaking: these coffees are incredible, and the range of profiles from neighborhood to neighborhood is distinct. It's crucial to us that we represent these coffees in the truest possible light. So, they all go through the same rigorous QC process and lot construction is extremely intentional.
Logistics & Shipping
We purchase Santuario's coffee FOB, but while that means they take responsibility for transportation costs within Peru (from their storage center to the dry mill and the dry mill to the port), we coordinate a lot of the transportation and milling details. 
Logistics are somewhat less complex for Santuario than the more geographically-challenging South, but they're still critical to get just right. The first challenge is that Jaen is incredibly humid, so storing the coffee in GrainPro and getting it to the port of Paita in Piura on the northern coast as fast as possible is mission critical.
We often coordinate the truck itself, since we're typically bringing coffees from different coops in Jaen and San Ignacio. We're also heavily involved once the coffee arrives at the dry mill: we supervise the milling and loading of the container, and work with Santuario's logistics team on documentation.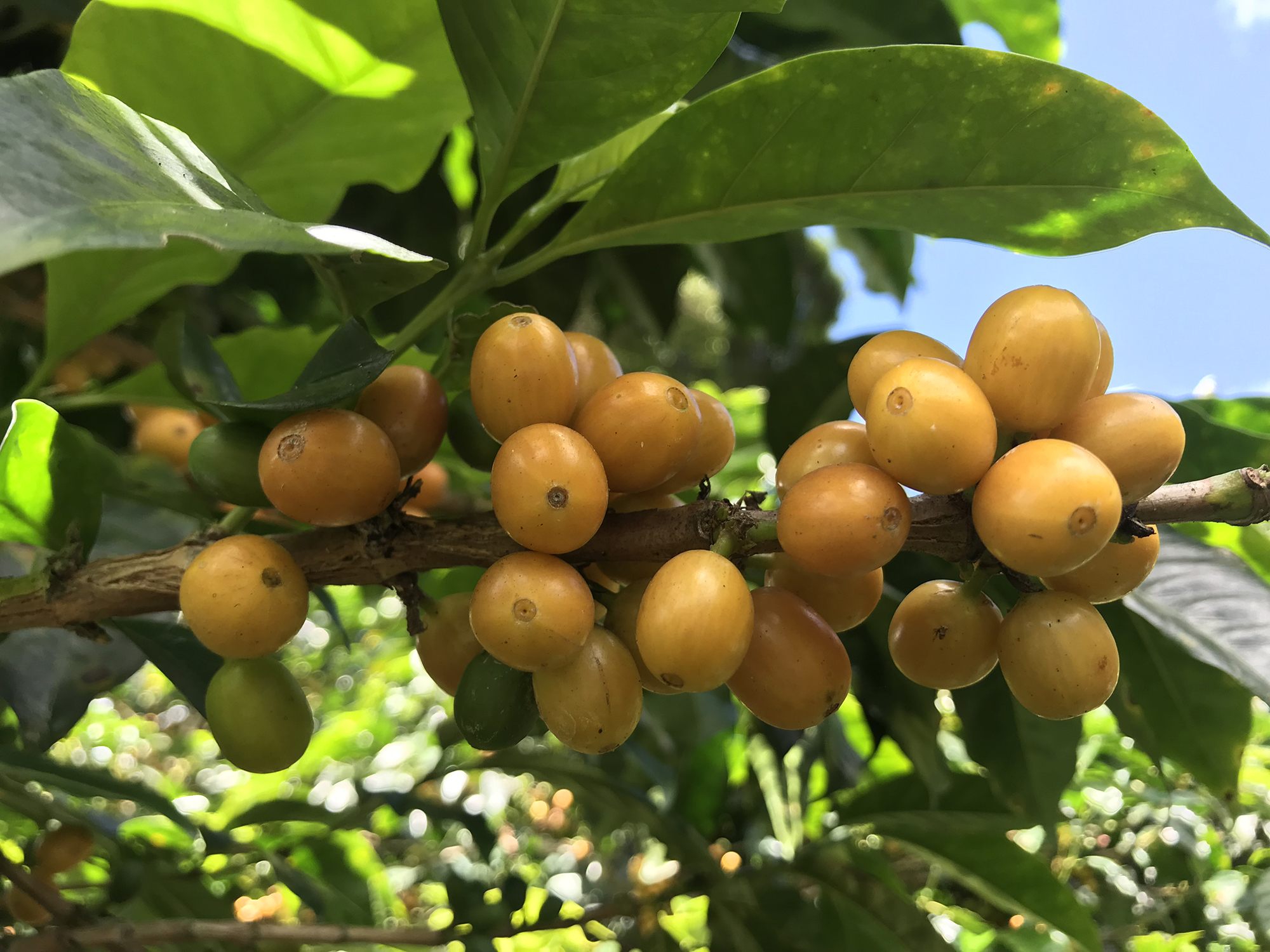 Support We Offer
In terms of producer support, the central type we offer in Santuario, as in every origin we work in, is in paying the highest possible prices and letting producers lead their own development projects. While this approach runs counter to the narrative of offering several programs for producer advancement, we want to recognize that producers and groups know their business better than we do—they know where they need to invest their money. We honor that by communicating clear quality standards, living by those standards, and then paying the money they earn directly to them for their chosen expenditures, rather than paying less and offering more auxiliary services. Many studies in the nonprofit sector validate this approach.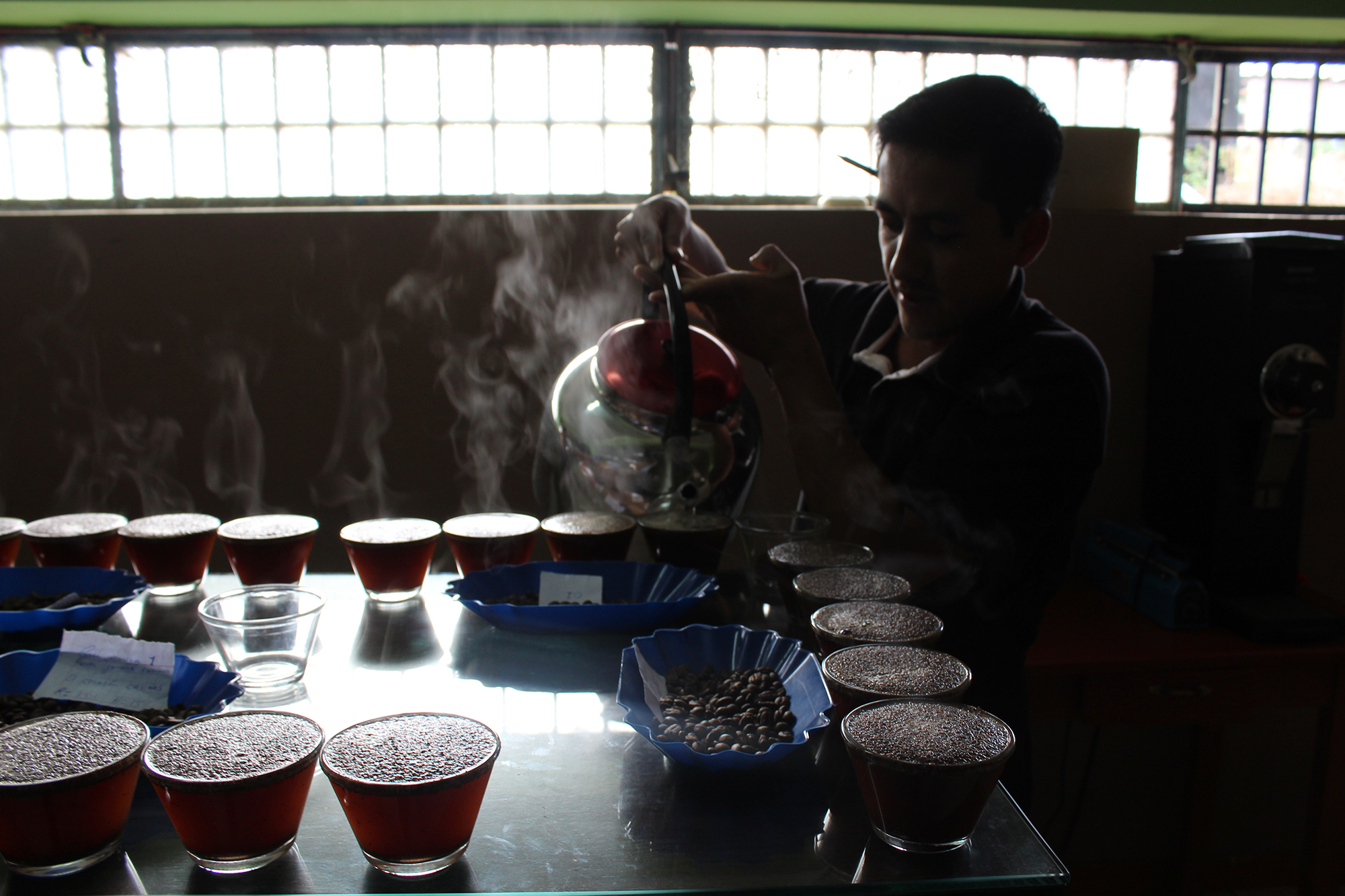 Support Santuario Offers
Santuario offers extensive technical field assistance, sharing agricultural experience and training to offer advice on soil fertility, cultivation techniques, harvesting, and post-harvest practices in order to improve quality. They have two agronomists covering 26 base communities who visit each community monthly during the off season to provide training. During the harvest, agronomists make visits to individual producers since farmers are too busy during that time to attend community training. Normally, they visit producers who have had quality issues and need to make improvements, the most common issue being proper drying in the humid climate. 
They're helping producers build parabolic dryers, partially financed using Fair Trade premiums. They've also been working on a free fertilizer program for producers to enrich their soil, since organic coffee cultivation often means farmers don't use inputs to boost productivity and are left with drastically different output year to year. Some of the base groups are interested in starting nurseries with trees for reforestation; Santuario will be supporting them with seedlings and materials to build nurseries. 
Longer term, they want to help farmers renovate their farms with varieties that balance quality and resilience (specifically Caturra, Pacamara, and Bourbon), use organic best practices to deter pests and improve soil fertility, help farmers navigate the effects of climate change, and help scale improved drying practices as the coop grows. They combine a laser focus on conservation with access to specialty coffee markets in order to promote farming careers that make sense long-term for the smallholders that make up the coop.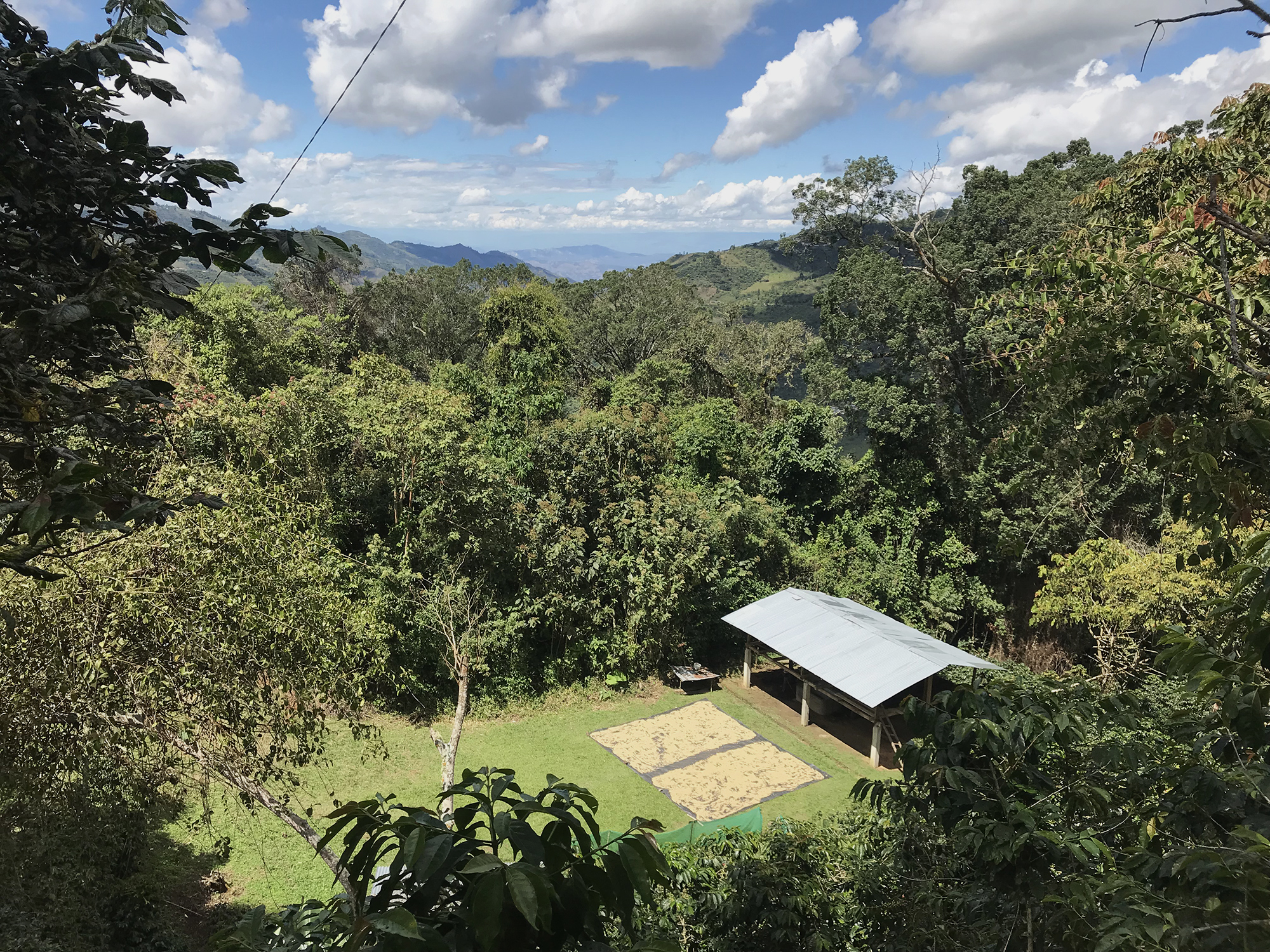 Paying for Coffee—It's Complicated
Each supply chain is unique, facing a singular combination of production costs, climate challenges, transit barriers, political issues, and scale factors. That's why we feel it's important to go deeper than looking at price alone: all of these factors matter when looking at the strength of a supply chain. 
Santuario's leadership left the organization they worked with prior due to corruption and they started Santuario with the impetus of that experience rooting them in values of honesty and integrity as core to the uplift of their communities. They're extremely focused on getting money back to the producers and making their shared work fiscally and environmentally sustainable, and that's key to their incredible coffee. Along with the concrete support they bring to their community, these ideals are central to their work and the value they bring to the supply chain. We're happy to work with them and share those ideals.