Let's start by saying it's impossible to talk about Cusco in Southern Peru as if it were a single producing region. Even the subgroups we work with, like Valle Inca, encompass such massive regional diversity that they can't be encapsulated within a single profile, much less story. That said, the harvest is now underway and we're cupping our first offers.
Read on for details, profiles, and what makes these groups and the regions and communities that comprise them singular on the globe.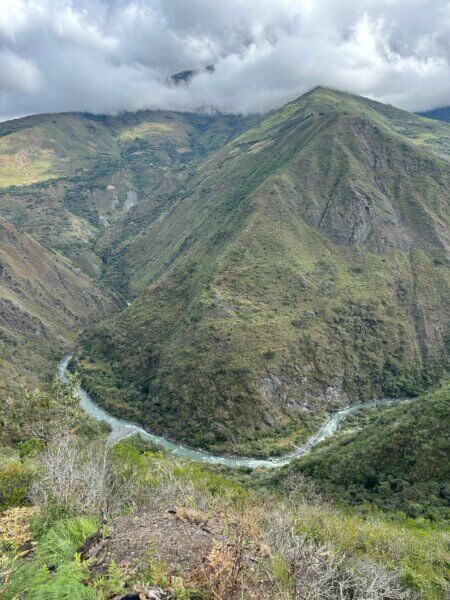 Valle Inca
From Aleco Chigounis, co-founder and CEO of Red Fox.
Valle Inca is one of our most important partners anywhere in the world, in terms of both history and the quality of the coffees we buy. We've grown with them substantially: we bought around 40 bags from them in 2015 and now buy thousands every year. We also help them with financing, which is difficult for small groups in this area.
One thing that makes Valle Inca stand out is the profound inaccessibility of the region, how far producers have to go to get their coffee to market. In the Lares Valley, in the the Yanatile Valley, a lot of these farmers are well past where the road ends. One producer we met on a recent visit to Rio Mapacho has to hike in for 10+ hours up and down a steep mountainside to deliver his coffee. This is a crucial reminder of the work we are committed to: working further off the grid than anyone else, constantly extending the grid to bring more indigenous smallholders into the fold of better prices and stronger, more competitive markets.
Those producers' coffees are now accessing a completely different market, paying at a far higher tier than previously because of this work.
Flavor-wise, it's constantly clear how worth the journey the coffees are.
When we start cupping them at the beginning of the season, they start off tasting very round and sweet. But when they arrive, they clarify and deepen. They gain subtle floral notes, not like a washed Ethiopian, but fully clear like peach blossom or cherry blossom. That goes along with an (also floral) honey and yellow fruit character, like ripe peach and mango.
The cups are perfectly articulate, which I think is a testament to the work the producers have done: to pick cherry at optimal ripeness, process cleanly, dry slowly. What you get is profiles that are expressive—coffees that are profoundly expressive of their terroir and the work that went into them, which is my favorite attribute in a coffee.
It's also hard to say Valle Inca tastes like any one thing because it's such a massive, diverse region. Between where you enter the valley in Calca and the back end in Lares or Rio Mapacho depending on where you leave, you're driving through at least 3 different profiles. And they all have a beautiful repeatability.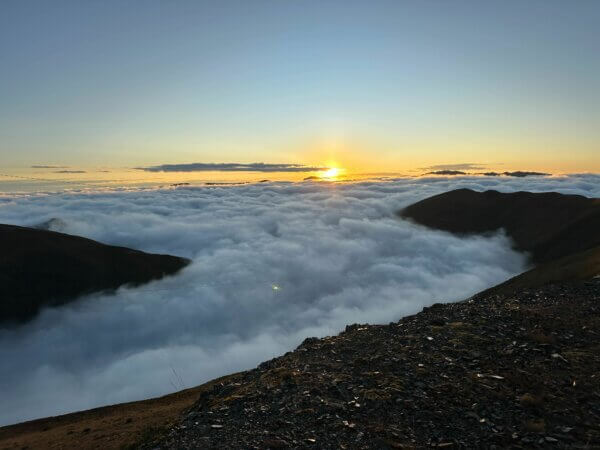 San Fernando
From Ali Newcomb, managing director of Red Fox Sourcing Co.
We began working with San Fernando in the Incahuasi Valley 3 years ago. As with Valle Inca, their members are located in extremely remote and inaccessible areas. The cooperative is based in the community of Amaybamba, accessible from Andahuaylas, a city in the region of Apurimac, or from Quillabamba, in Cusco. Both routes take at least 6 hours—mostly zigzagging up and down the Andes on dirt roads—and the coffee farms are even further out.
Wilbert Almanza, the manager of San Fernando and a quality analyst, plays a crucial role in helping members produce quality coffees by promoting best practices in post-harvest processes and encouraging the production of Bourbons and Typicas. These coffees consistently exceed our expectations, improving with time.
San Fernando offers some high-scoring lots, including geisha-like SL9 varieties that are grown at high altitudes in ideal microclimates. Even more, they produce beautifully solid, easy to drink coffees that are consistent from a quality perspective. Iconic Cusco.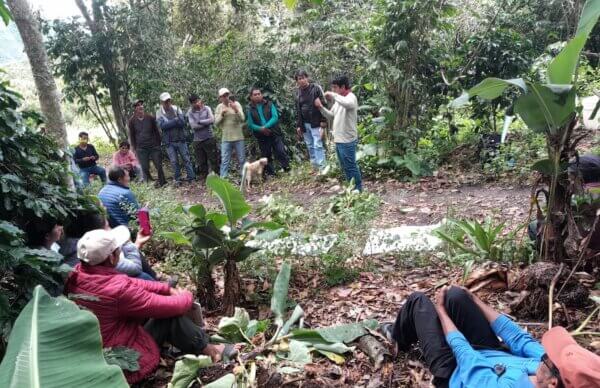 Huadquiña
From Ali Newcomb, managing director of Red Fox Sourcing Co.
Huadquiña, based in Santa Teresa on the back side of Machu Picchu, is among the oldest cooperatives in Peru. It was founded in 1964 in the lead-up to the agrarian reform, during which landowners were required to relinquish their land to workers. Huadquiña's membership remains comprised of indigenous smallholder producers to this day, some of whom are the children of the founding members.
Huadquiña's member farms are more accessible compared to Valle Inca or San Fernando, and Santa Teresa is only an hour from Quillabamba, a major commercial hub for coffee. The area has become very competitive since we first started working here in 2015, but membership is extremely loyal.
Huadquiña coffees start out great and get better and better with time.
From Aleco Chigounis, co-founder and CEO of Red Fox.
When I think I about coffees ranging across Huadquiña's producing regions I think of some of Cusco's peak acidity and general brightness. Specific colors like orange and yellow pop into my mind as quickly as specific flavors do. Cara Cara and clementine sparkle on the high end while ripe mango and turkish apricot character provide the platforms across the flavor spectrum and sweetness through the finish. The subregions descending from the Salkantay produce fruit-driven coffees with tremendous complexity.