Logistics are not just as important as quality: they are key to the actual delivered cup quality your customers see. Once harvested and processed, every coffee has a certain quality potential. Our job as a sourcing company isn't just finding that coffee and ensuring that quality potential is maximized throughout growing and processing: it's preserving that quality through the export and import processes—something we take particular pride in. Logistics are so integral to quality and quality is so integral to our mission that we prioritize supply chains across the globe in which we can play a leading role in logistics and preserve every bit of the producer's meticulous work. Logistics may not be glamorous, but they're critical to all the things that are.
Pre-Shipment Storage
Once coffee is harvested and processed, it's critical to manage conditions in which coffee is stored prior to shipment. One way to do that is by managing where and when the coffee hangs out on its way out of the producing country. 
For instance, humidity is a challenge for some of the groups we work with in Northern Peru, like Coopbam and Santuario. Since the ambient moisture in the air would be enough to interfere with these groups' careful drying practices, they preserve quality by storing all the parchment in GrainPro. Then, as soon as they have results from their cupping lab, they move the coffee to Piura, which is much drier. The coffee is stored at the dry mill in Piura before moving to port and shipping. Other similar examples in Peru are taking coffee from Puno's Sandia Valley, around 1,000 masl, up to 4,000 masl in Juliaca, and from 1,500-2,000 masl in the Calca producing areas to 2,000 masl in the city of Calca. 
In-country transportation schedules wouldn't necessarily be thought of as quality improvement measures, but in fact, this practice, which we use in many other regions as well, helps ensure that the flavors this group produced on the farm actually make it to the end consumer. This improves shelf-life, meaning both that quality is intact for longer and the eventually inevitable aging process happens more smoothly. The best climate for growing and processing coffee isn't necessarily the best for storing it, and logistics help navigate that gap.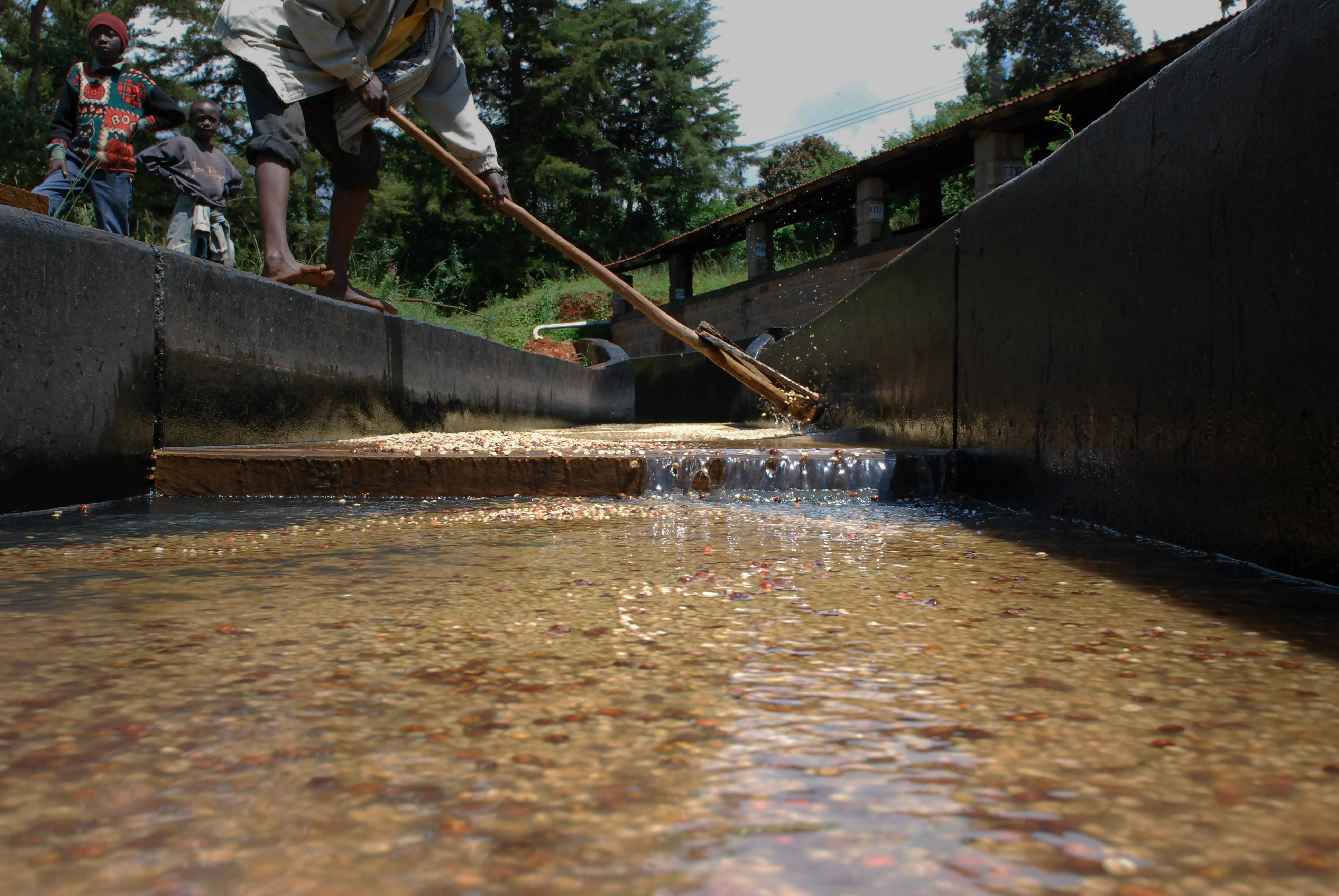 Exporting
It's easy to go to origin and taste great coffee; the real skill lies in being able to bring that same flavor back just as vibrant as when it left. Nowhere is that more true than in Ethiopia. In Agaro, in Western Ethiopia, we have trusted relationships of over a decade in length that reach back to when the Ethiopia Commodity Exchange (ECX) was formed in 2008. 
When that happened, many small independent washing stations lost the ability to export their coffee directly, meaning that we had to change our entire sourcing strategy. What came out of that was the formation of a new cooperative called Kata Muduga, formed by trade partners dissatisfied with the larger cooperative unions that controlled much of the field. When the ECX ended last year, our relationship with Kata Muduga remained stronger than ever, as did the quality coming out of Agaro.
This long, trusted relationship partnered with strategic detail work helps us manage logistics to ship our coffee first and deliver that quality intact to consumers. It allows us to get into the warehouse first, cup quickly and accurately, and make immediate decisions. A huge part of the necessary detail work is being diligent about contracts that outline key shipping details—it's not glamorous, but it's what makes glamorous coffee possible. 
One of the most common misconceptions we see is that anyone with a skilled palate can go to Ethiopia, taste coffee, and deliver it to their customers. While palate skill matters, without strategic trade knowledge and partnership it's all too easy to end up in a situation where that great coffee will show up last, having spent months of its life hanging out in a variable climate and lost a ton of potential quality and shelf-life. Getting containers out of the country, timing them correctly to avoid jams, and using relationships strategically all take logistical expertise that is a key component of end quality. 
Importing
When importing coffee, we look carefully at logistical details with quality preservation as a key focus. Many importers prioritize delivering the lowest possible price to their end consumers, and that's a valid approach, but it's not at the core of what we do. We prioritize delivered quality even when it isn't the cheapest option (and it often isn't).
Part of this is in timing—we typically choose the fastest route into the US. We are specific in our contracts and avoid trans-shipping (where the coffee stops at one port and gets moved to another ship, continuing its journey from there), which often leads to delays in questionable climates. 
In the case of Mexico, we've also experimented with trucking the coffee overland rather than shipping. Last year, even though our primary warehousing spaces are in New Jersey and California, we sent a container north to Texas, then split it up and sent it to its final destination overland to get it here faster and have better control over travel conditions.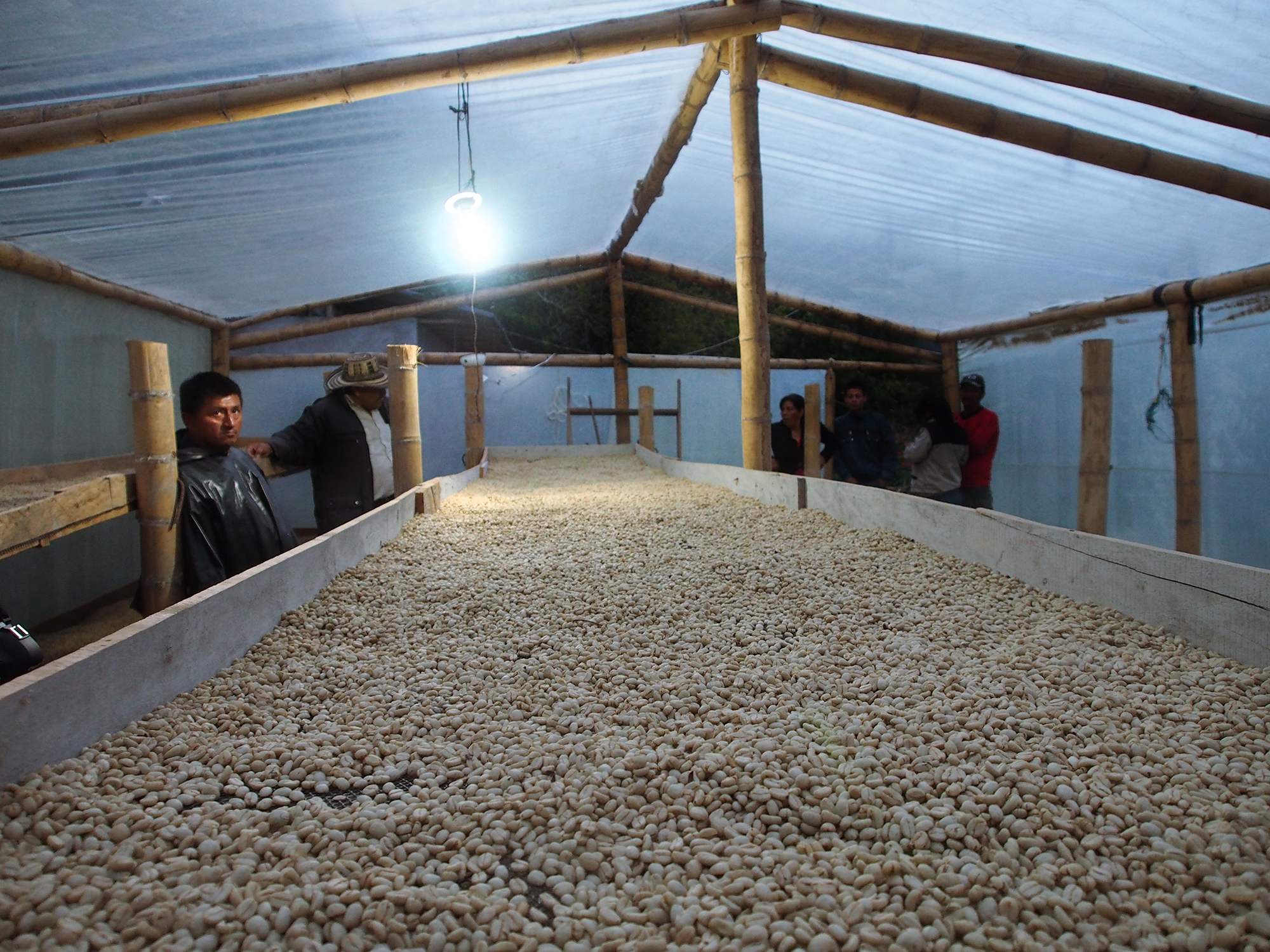 Warehousing 
We warehouse in third-party warehouses, meaning that we rent space from other warehousing companies and they work with our customers to coordinate shipping through trucking companies (we help facilitate, but it's not under our aegis). Working with third-party warehouses allows our customers to consolidate their orders, but it's not without its vulnerabilities. 
Damage to bags within the warehouses, mixups that end with the wrong coffee going to the wrong person, these are logistical concerns that occur in the warehousing stage that we are accountable for but not in control of. If you've ever been on the receiving end of one of these issues, you know how much warehouse logistics have the power to affect quality on your menu. 
Trucking
If you've ever encountered an issue with your coffee after a rough truck run, you've had a firsthand demonstration of how important in-country transit logistics are to quality. Our role in this process is as a resource: we help customers get fair freight quotes under the umbrella of our relationship with freight companies, and help them coordinate shipping and release from the warehouse. 
Since this is a process we are adjacent to and don't control, we do everything we can to help, but we also know this is a place where logistical failures outside our purview can have a massive effect on quality. We can do everything to carry the torch and ensure as much preservation of coffee quality as possible leading up to trucking, but if your coffee accidentally gets soaked or contaminated on the truck on the way to your roastery, all of that hard work is compromised.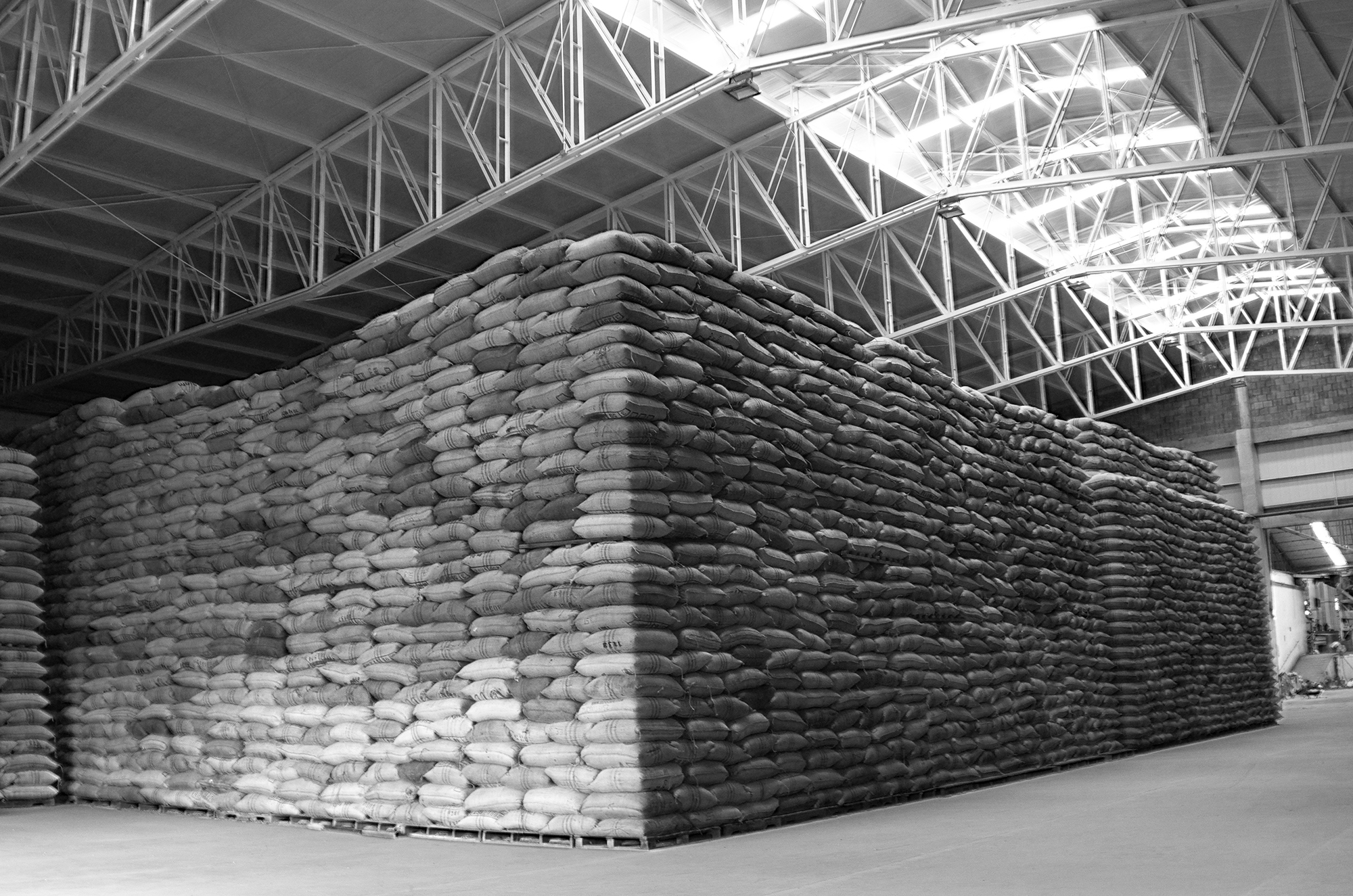 Logistics Are Key
In the world of top-tier specialty coffee, there's often a divide between the glamour of quality and the nuts and bolts work of logistics. It's easy for the language of logistics to turn to static in the ears of those not deeply involved in their intricacies, especially because they're often jargon-laden and complex. But the truth is, logistics absolutely have the potential to make or break quality. Coffee is perishable and extremely climate-sensitive. The greatest coffee on Earth is worth nothing if you can't deliver it to its destination with all of its quality potential intact. It's easy to go to origin and taste great coffee, but the real skill lies in being able to bring that same flavor back just as vibrant as when it left.