We have an exceptional variety of coffees to offer you from Narino, Cauca and Valle de Cauca, home to our favorite coffees from the Mitaca. This is prime time for top lot Colombian selection. The first semester harvest has come to a close and the last lots, from the highest altitudes, have trickled into the warehouses and through the dry mills. If you're looking for Colombian coffee from this harvest, now is the time to buy.
This container arrives into the Bay tomorrow, 9/26, and we expect coffees to be available for release from the Annex 7-10 days after that. We have a limited supply of samples available, so please inquire ASAP. We'll also be pre-booking these coffees SAS.
A second peak harvest container goes afloat for the East Coast in the coming weeks. Stay tuned for more on that very soon.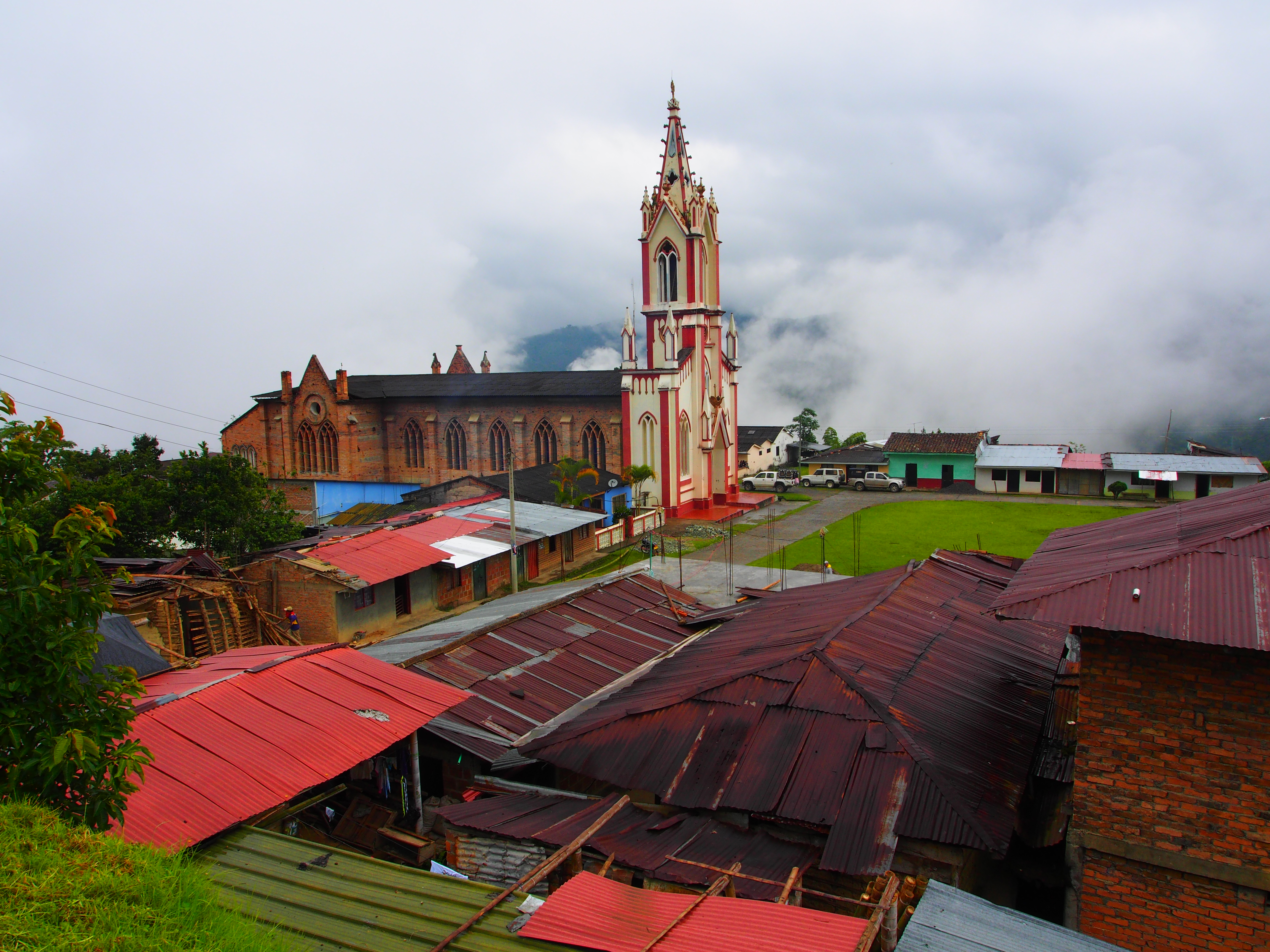 VALLE DE CAUCA
Arturo Bizcunda, Cauca
One of our many little secrets in Colombia is that we absolutely love the growing areas surrounding the Nevado de Huila. Inza to the southwest. Planadas just north. Last year we stumbled on the area of Miranda in Valle de Cauca tucked in at 1800-1900 masl just one valley across the Andes from Cali. Miranda, and neighboring Caloto, are just northwest of the Nevado and produce coffee of exceptional quality. We've begun working with the Bizcunda and Conda families in the region as we look to expand our buying operation there.
Arturo's coffee is like plum incarnate. Ripe, fleshy fruit dominates the aromatics, with subtle hints of honey behind it. The cup is sweet, juicy and extremely clean. A dark fruit dream. 88 points.
Miranda de Cauca
This lot is a steal. In many ways this lot, along with the Caloto lot, are the two coffees I'm most excited about in this container. We've only been working in Miranda for a year now, but there isn't an area that we're more excited about in all of Colombia. Elevation exceeds 1800-1900 masl. Caturra grows here predominantly, although Castillo has a presence, too. Most importantly, coffee growing culture is alive and well. Farmers here are as dedicated to their craft as anywhere else we work.
Miranda is a cup profile laden with red fruit flavor. Red delicious apple, red currants, ripe red cherry. They're all present. The cleanness of this cup is what's most special, though — we are able to see into the flavor profile quite easily. 86.5 points.
Caloto de Cauca
Caloto is the neighboring community to Miranda in Valle de Cauca, with similar elevations and a similar coffee producing culture. Both communities have been mired in the hardships of the drug trade for several decades, and massive coca production still takes place illegally in the region. We are very motivated by the opportunity to support families who have stayed true to coffee here.
This is an exceptionally complex coffee. Blackberry and a sweet floral character permeate the aromatics, while darker fruits like raisin and plum follow though in the cup. The finish is sweet and soft like fresh cream. 87 points.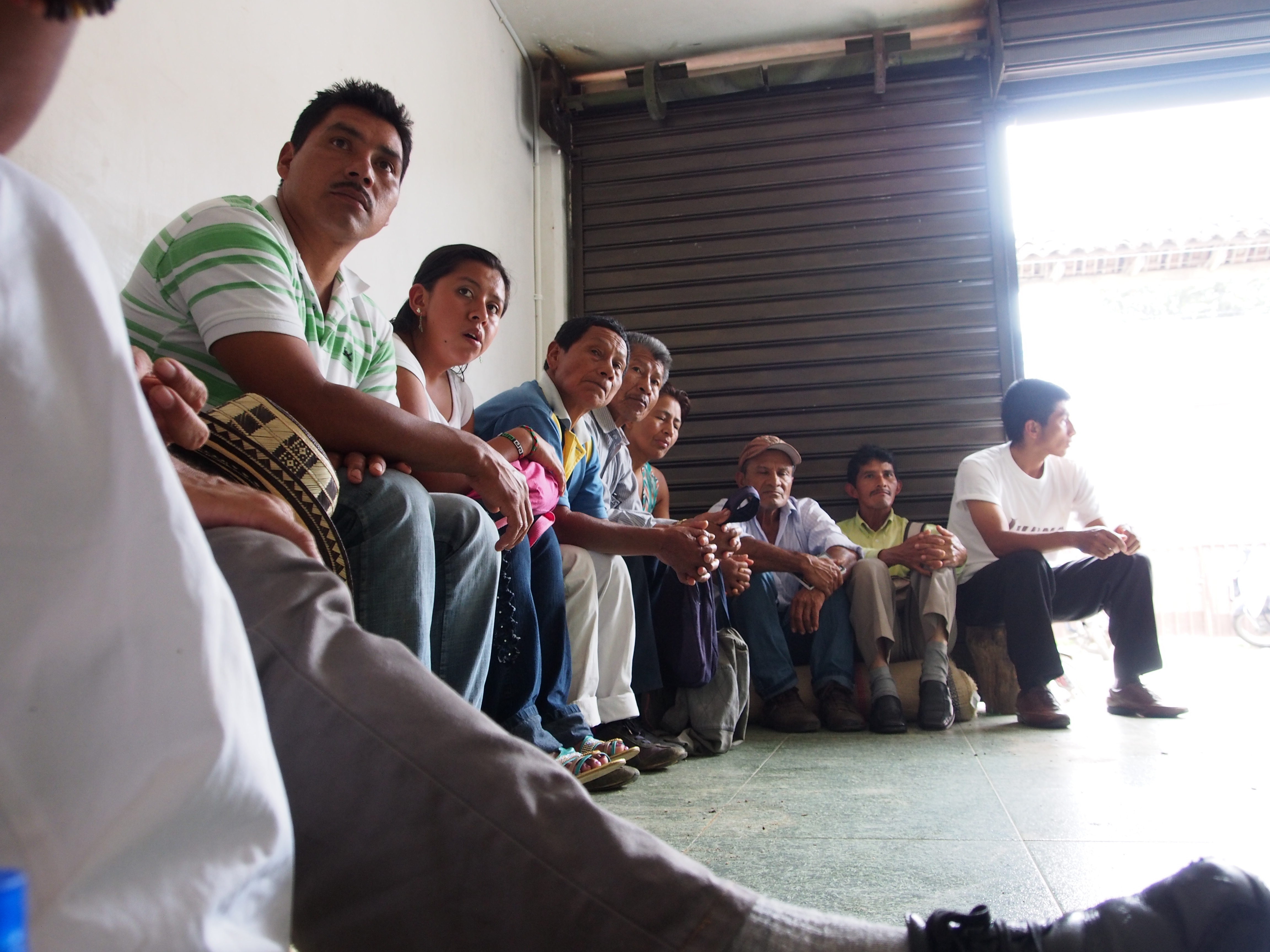 CAUCA
Ricuarte Ante, Cauca
Our buying in Cauca is very focused and is centered almost entirely around the municipality of Inza. That said, we occasionally find a lot from another area in one of Colombia's largest coffee-producing departments that we can't say 'no' to. Ricuarte Ante's coffee is that. With a farm located at 1750 masl in the fabled producing area of El Tambo just outside of Popayan, Ricaurte is a producer we're excited about.
Have you ever had a Violet Crumble? That's what Ricuarte's coffee smells like. It's full of rich milk chocolate with hints of raw honey underneath. The cup profile is crisp with refreshing red fruits — fuji apple comes to mind — and the finish is extremely sweet with a clear cane sugar note ringing through. 87.5 points.
Paez De Cauca
Paez is located on the southwestern edge of the Nevado de Huila. It is an isolated area that's very difficult to reach due to regular landslides and the perpetual threat of the FARC, who continue to use the Nevado as a safe haven. We love the coffee, we love the people who grow it, and we continue to support the community here. Elevations typically range from 1600-1900 masl in the region. Caturra and Typica are the varietals of choice.
Paez is a sweetness-driven coffee. Freshly spun honey and dark muscovado sugar lace the fragrance. Its mouth feel is supple like whole milk. A very fine, elegant acidity reminiscent of green grape ties the profile together in what ultimately is a very complete cup. 87.5 points.
La Palmera de Inza de Cauca
La Palmera is home to my favorite coffee producing family of all: the Liscano family. Geovanny Liscano was the third president of the Asorcafe producers' association based in Inza. He is a leader in his community and a model coffee farmer. Every penny of the premiums we've paid him and his wife, Luz Alba, over the past nine years has been reinvested in his farm and mill. His coffee selection is as near to perfect as it gets. I couldn't be more grateful to work with such an inspirational man. And it certainly doesn't hurt that he's now growing Caturra, Bourbon and Typica at elevations between 1700-2000 masl.
Think ripe black cherry, crisp red apple, vibrant white grape. Panela sugar, heavy cream, just the right percentage of dark cacao. This is as complete as coffee gets from Latin America. 88.5 points.
Pedregal de Inza de Cauca
Pedregal is the "major" town across the valley from Inza. There are no police here. No real recourse when things go wrong in town. Instead, Pedregal is a community that governs itself. It's the most inspirational community that Red Fox works in; I personally have been buying coffee here for the past nine years. Producers here have resisted the influx of Colombia and Castillo varietals and continue to grow what previous generations grew: Typica, Bourbon, Caturra, all at excellent elevations. It's a privilege to work with this group and to offer their coffee. This lot is comprised of coffee from almost a dozen producers from Palmichal, Belen, Alto de Topa, San Jose and San Antonio. It's a beauty.
This is another sweetness-driven coffee. Muscovado, toasted sugar and raw honey set the tone for the underlying fruit notes of apple, kiwi and white grape. The mouth feel is large and the finish lingers. Classic Inza. 88 points.
Rio Chiquito de Paez de Cauca
Rio Chiquito has quickly become one of our favorite regions in Colombia, albeit farther out from Inza than the other Asorcafe members we work with. Robinson Pillume, the second president of Asorcafe, took his premiums and a handful of association members out to Rio Chiquito in Paez with the hope of forging a new coffee producing community. Being so isolated, land is much cheaper here than in Inza. Robinson planted Caturra and Bourbon at 1600 masl and the coffee he produces is absolutely delicious. This lot is combination of coffee from his farm and from the farm of Angel Ariza. Look out for a micro lot from Angel Ariza to arrive later this fall.
Hibiscus, rose water and cranberry acidity make up the high notes in this cup. This is a profile heavy on fruit and on floral character. The finish is sweet like ripe cherry and perfectly clean, almost effervescent. 87.5 points.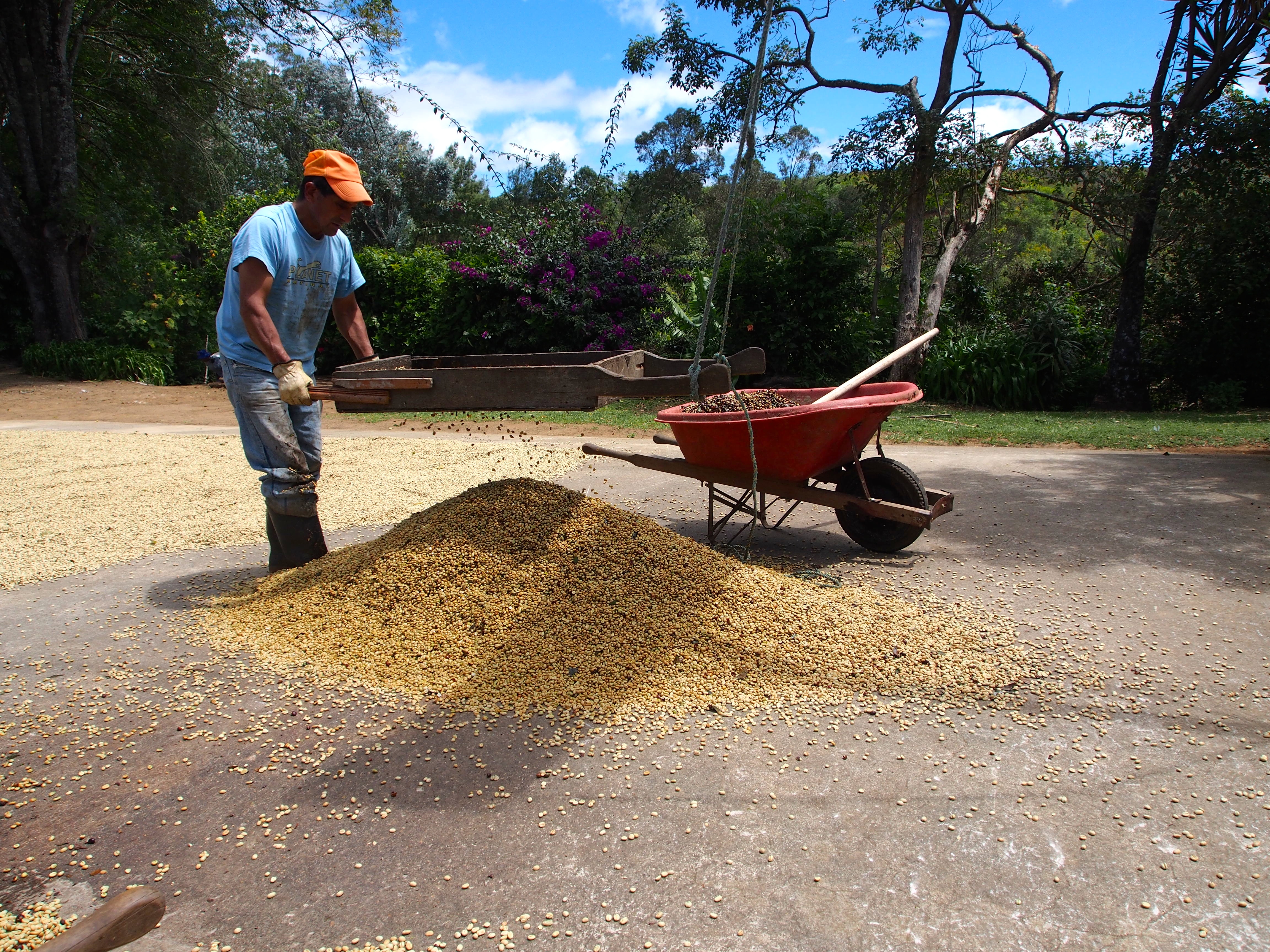 NORTHERN NARINO
Abdias Lasso/Alejandro Ahumada, Cartago de Narino
Abdias Lasso and Alejandro Ahumada are neighbors and coffee farm partners in San Pedro de Cartago, an area just south of La Union. We've been working with these two producers for several years and they've consistently delivered exceptionally sweet coffees. After visiting them last week, I learned why: they share the premiums we pay them with their pickers in order to continue receiving perfect cherry. Can we bring every farmer that we work with here for a visit?
This coffee delivers classic Northern Narino dark fruit flavors like concord grape and plum, along with refreshing lemon notes and a super sweet, cane sugar finish. 87.5 points.
La Union de Narino
Located just a few miles south of the border with Cauca, La Union is a very special growing region. The Andes loom above the valley in every direction, as if protecting the growing regions from the elements. This offering is a combination lot from four producers from the Minga de Suenos group: Aura Eliza Nippan, Paulino Diaz, Orlando Delgado and Carlos Estrella. Minga de Suenos is a strongly united group of 99 producers with whom we've forged a strong alliance. Lots of great coffee still to come from this group.
This is a particularly floral coffee for Latin America with wild honey notes in the aromatics. The cup profile is juicy with blackberry, grape and peach leading its fruit-forward complexity. An extremely clean coffee with a honey-like finish. 88 points.
Robira Meneses, San Lorenzo de Narino
Robira Meneses and her one hectare farm are located in San Lorenzo de Narino. She grows Caturra and Typica along with some Colombia. Her farm is new to us though we've been working in San Lorenzo for several years. Elevation is high here, well above 1900 masl. We're so keen on Robira's coffee that we've begun working to formally organize a group in her community. Big things on the horizon.
Candied grape is a flavor that can be found in the highest grown Narino coffees. Tartaric acidity is my favorite variety and Robira's coffee has it in spades. Here it melds harmoniously with cacao nibs and melted butter creating a very special cup. 87 points.